Estimated read time: 2-3 minutes
This archived news story is available only for your personal, non-commercial use. Information in the story may be outdated or superseded by additional information. Reading or replaying the story in its archived form does not constitute a republication of the story.
Sam Penrod Reporting A long-time little league baseball coach is fighting back after being benched this year. He wanted to coach his son's team, and when the city said no, he decided to take the case to the court of public opinion.
We're talking about little league baseball, but a billboard along I-15 is turning it into a big-league controversy. It's all because the umpire, in this case the city's recreation director, told a volunteer coach he was out!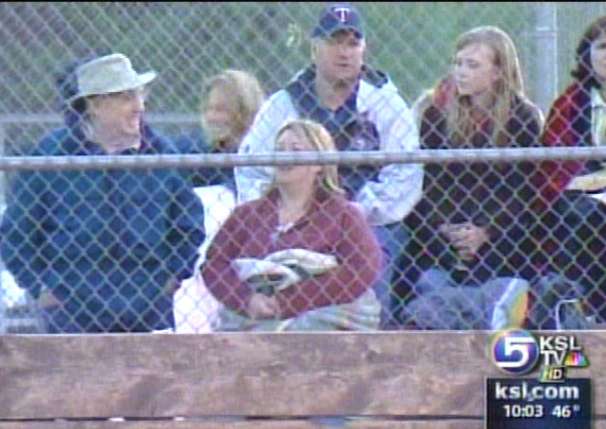 Bill Doyle, the former little league coach, says, "It's very disappointing, and my son every day feels it."
Doyle played ball on these fields as a kid and has coached in Lehi 17 of the last 25 years. "I'm here for the kids, and that's what I'm here for, is to teach and every single kid that wants to learn baseball," he said.
In March, Doyle ran afoul of Lehi's recreation department when he complained the league was becoming more of a business instead of a sport for the kids. "I think the biggest problem with what's happened to us is we knew more than the people that was running the league, and we tried to express that to them."
Doyle says he also struck out when he appealed to elected city leaders, so now he and his family are playing hardball. They've posted a billboard on I-15 in Lehi and they've started a Web site to gather support.
James Johnston, Doyle's father-in-law, said, "If any government official or city official won't respect an individual's freedom, there have to be people willing to stand up and say, 'not on our watch.'"
Doyle says Lehi's little league tradition is too important to go away quietly. "If people think just because of a billboard it's too much, we'll I don't know, somebody had to get their attention for a change; and if that doesn't do it, then we'll go farther, we'll find something else to do."
No one from Lehi City wanted to give us their side of this story, because besides this billboard, the family has also retained an attorney to look out for the coach. We'll have to wait and see if all this attention will get both sides talking about a resolution.
×
Related links
Most recent Utah stories