Estimated read time: 2-3 minutes
This archived news story is available only for your personal, non-commercial use. Information in the story may be outdated or superseded by additional information. Reading or replaying the story in its archived form does not constitute a republication of the story.
Randall Jeppesen & Samantha Hayes ReportingTents have been pitched outside the new IKEA store in Draper as die-hard furniture fans try to be among the first to enter the new store.
IKEA Store Manager Paul Janzen says, "Are you folks crazy? A little bit! OK, they are crazy about IKEA. So am I!" So crazy, they are camping outside the store days before it opens.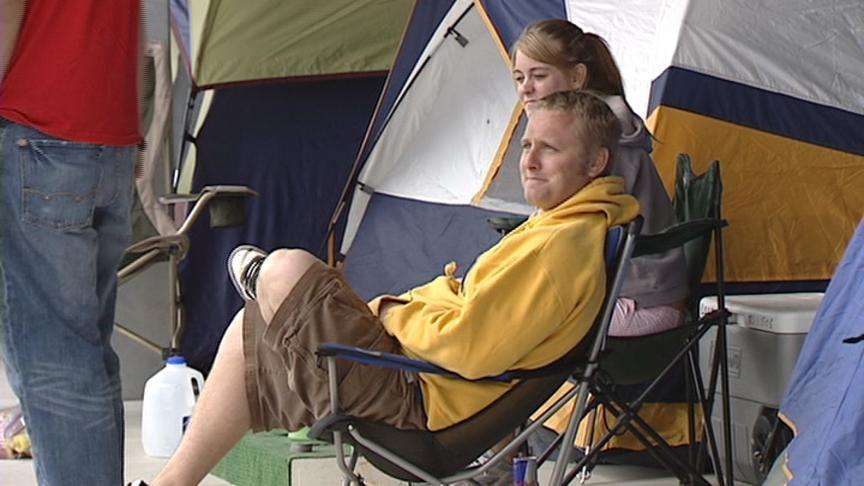 Parking lot camper Matt Juillerat says, "That's OK because IKEA is a cool place, and I'm the first person in line, so I'm pretty stoked about that."
Juillerat wants to buy a new bedroom set. Since his fiancé is also camping out with him, we asked if this experience has been good for their relationship. Fiancé Jessica Gavin says, "Yeah, I kind of knew it getting into this situation. He's a cool guy to hang out with."
And while they hang out, they pass the time playing games and browsing through the IKEA catalog. The store is kind of like a playground for adults.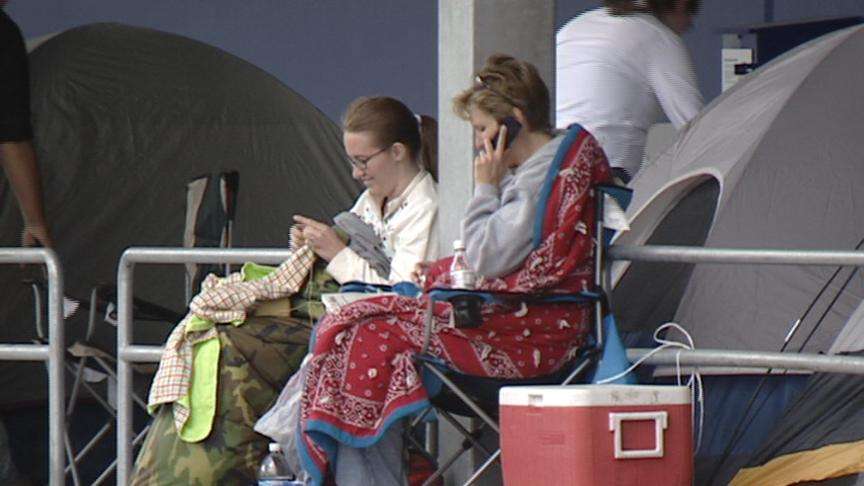 Jill Hutchings says, "It's all about small-space living and getting the most out of the space you are living in."
That could mean small spaces inside the home, or outside, as in outside the IKEA store where everyone is waiting right now. Everything from the patio set to the welcome mat to the tent and slippers all come from IKEA.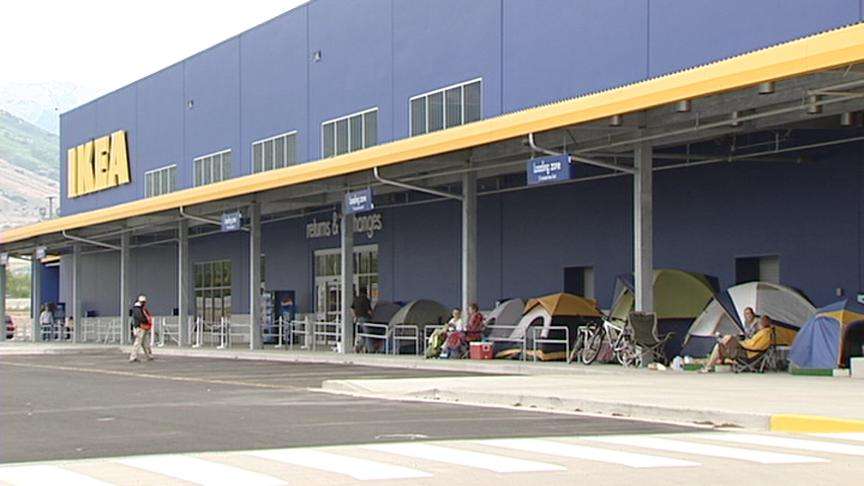 In order to wait, some people have taken time off work. Others don't have jobs. Adam Korb, who is camping outside of IKEA, says, "It just happens I quit my job and my wife says I can come camp out at IKEA."
This woman dropped her kids off with her mother, so she could wait outside. "She thinks I'm a little bit crazy, but I've done it for concert tickets when I was young, so it's reliving my youth."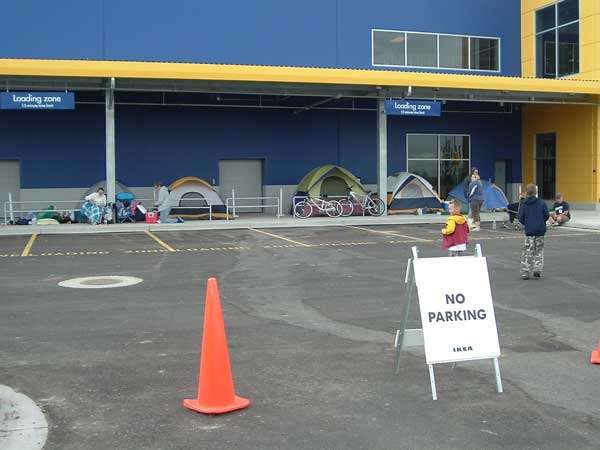 Shelly Stoddard, from Orem, says she's never camped out for any opening until now. She says, "When we found out Utah was getting an IKEA, we planned the camp-out about two years ago." Stoddard says she thinks she has a pretty good idea on how the store is laid out and will be rushing in to do her Christmas shopping.
IKEA opens Wednesday morning. There are lots of prizes for people who show up early, but you'll have to get behind those who have been waiting for days. The first 100 people in line will get a free chair.
×
Related links
Most recent Utah stories