Estimated read time: 2-3 minutes
This archived news story is available only for your personal, non-commercial use. Information in the story may be outdated or superseded by additional information. Reading or replaying the story in its archived form does not constitute a republication of the story.
Ashley Hayes Reporting Support for the Utah Jazz is understandably minimal on the Riverwalk in San Antonio. Spurs fans are obviously in great spirits after last night's game. They're more than happy to talk about their team's win over the Jazz.
Spurs fans are gloating about their team's win over the Jazz. A lot of them are saying for us to enjoy the sights while we're here because they're confident the Jazz are not coming back for game seven.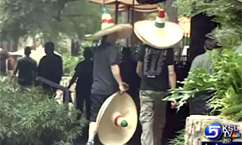 The streets in San Antonio are "Spurred out," as they like to say in San Antonio.
Spurs Fan Ray Herrera says, "You have to remember this is the only major sporting event we have here in San Antonio, so we back them up as much as we can. It's not like the other cities of Texas that have (sports) other than basketball, that have hockey and football and all that so that's why we really back up our team."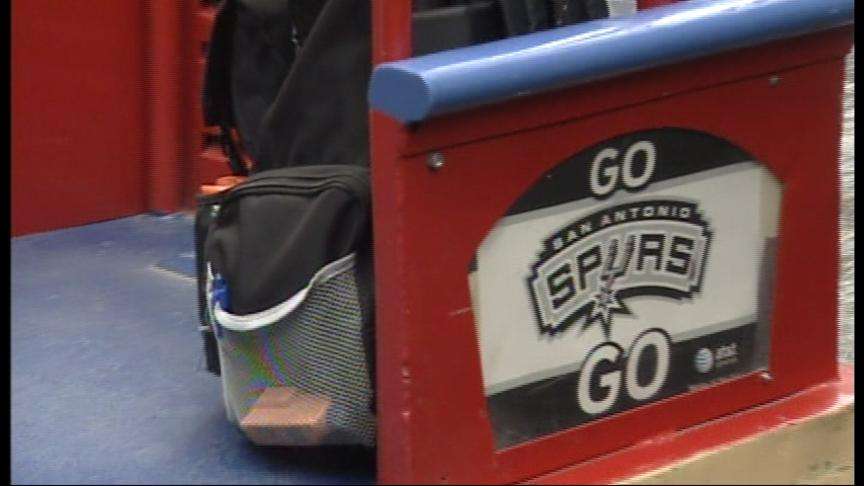 Some nasty rumors are going around in San Antonio. According to Spurs fans, Donna Nelson and Lorryn LaDean, "We heard the Jazz actually won't come out of their rooms when they're not playing because they are that scared or something."
And if the Jazz fans are there, they are being discrete. We searched up and down the river for fellow Utahns or anyone else wearing blue or purple.
At first we did not find Jazz fans, only an anti-Spurs sympathizer, Jason Herrera, who lives in San Antonio. "I mean, I like Jerry Sloan's coaching style," he told us. "I think he's a very good coach. You've got to love his loyalty. He's been with the team 20 years...over 20. He's just been awesome. He's actually due for one. He was playing against Jordan. Both years Malone and Stockton came so close. It's hard to see those two guys, their legends, and they didn't get a ring."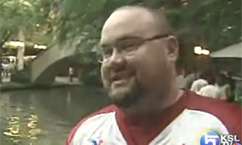 But we kept our heads up and kept looking. We stopped passing cruise boats and asked crowds there but found no Jazz fans.
But our luck was about to change. Behind the sombreros and the melody of a mariachi band and one big margarita, we found a Carlos Boozer jersey, not in the typical white or blue, but we weren't picky.
I think it is safe to say we were happy to find Dale Blassingame, and he was happy to find us.
We told him, "You're the only Jazz fan we've seen tonight."
He answered, "I think I was the only one at the game, too. There was one other guy there wearing a Deron Williams jersey, but that was it. There were two of us."
Coming up tonight at ten, while we didn't find a lot of Jazz support we did take in the sights and sounds of San Antonio in the process, from the mariacchi music, to what they cook up in the kitchens.
×
Related links
Most recent Utah stories