Estimated read time: 2-3 minutes
This archived news story is available only for your personal, non-commercial use. Information in the story may be outdated or superseded by additional information. Reading or replaying the story in its archived form does not constitute a republication of the story.
Tonya Papanikolas ReportingWest Jordan police are looking for a group of vandals who shot out the windows of numerous cars in driveways and on the street. Some residents woke up to police knocking on their doors. Others saw the damage on their own and then called police.
"This is how we're rewarded for our hard work. I think that whoever did this, if they're caught, they need to be able to learn what hard work really means," one victim told us.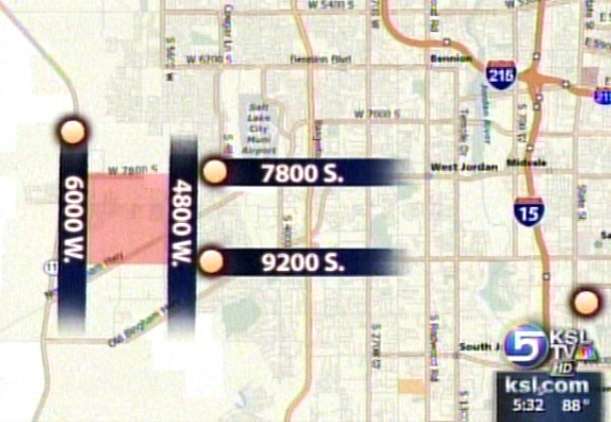 One man whose windows were shot out called Eyewitness News this morning to let us know what had happened. We went out to see the damage for ourselves. You can see the holes in the car windows, and police say they've found BBs in some of the cars.
T.J. Cunningham spent several hours today cleaning broken glass from his little sister's car. Overnight, vandals drove by with what police think was a BB gun and shot out three of the windows.
"Got woke up by my little brother-in-law beating on my door. He was dropping off a car, said I better come look at this," Cunningham said.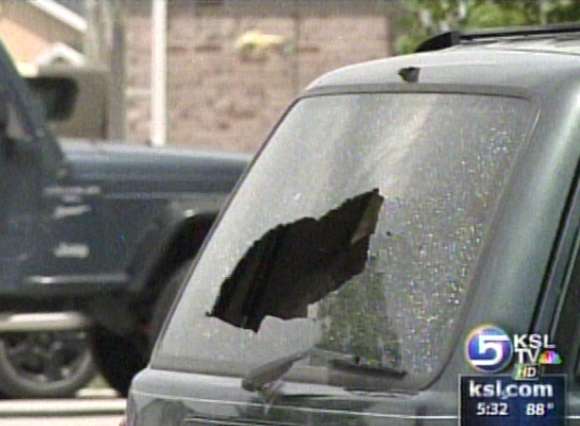 Down the street, all three of Chris Martin's cars were hit. "I was pretty upset. We just came from Centerville, and we don't normally have anything like that happen," he said.
He says the damage will cost more than $1,000 to fix, and in the meantime, it's a big inconvenience trying to get around. "I'll go get a couple rental cars today so that we can go on about our business until these get taken care of," Martin said.
West Jordan police say at least 20 cars were damaged in a large area, spanning from 7800 to 9200 south and from 4800 to 60th west. We saw eight of those cars on different streets. The car locations didn't seem to follow any rhyme or reason.
Police says so far, no one has come forward as a witness.
Sgt. Mike Nunnelley, of the West Jordan police department said, "We're still investigating. Hopefully we can get some leads, information. If anyone hears anything, give us a call."
Though police don't know who the vandals are, officers are hopeful they will be caught. "They may think it's fun to go out and vandalize other peoples' property, but they maybe ought to find other avenues to entertain themselves instead of victimizing other people," Sgt. Nunnelley said.
Chris Martin told KSL, "We just want to find out who did it so they can receive the proper discipline and get this taken care of."
If caught, police say the suspects will face charges and be asked to pay restitution for the damages. Meanwhile, officers advise West Jordan residents to be observant of their surroundings and notice unfamiliar cars in their neighborhood.
×
Most recent Utah stories