Estimated read time: 3-4 minutes
This archived news story is available only for your personal, non-commercial use. Information in the story may be outdated or superseded by additional information. Reading or replaying the story in its archived form does not constitute a republication of the story.
SALT LAKE CITY -- Why did UDOT pay $13 million to settle a complaint from a losing bidder for the state's biggest-ever road project? And why did lawmakers or the governor not know about it until the story became news Monday?
Legislative leaders told KSL Tuesday they're "not pleased."
The Utah Department of Transportation's chief admits he didn't tell the governor or lawmakers about that $13 million payout, a sum lawmakers say took them by surprise.
Last January, UDOT quietly negotiated a $13 million settlement to a losing bidder, Flatiron, of the I-15 CORE project over complaints the winning bidder got special treatment.
News of it didn't break until Monday, catching Gov. Gary Herbert -- who says he knew nothing of it -- by surprise.
Tuesday, UDOT Executive Director John Njord called the process "very clean," saying the winning bidder offered to do more work in less time and that the process was not influenced by large campaign contributions given to the governor's campaign by the winning bidder.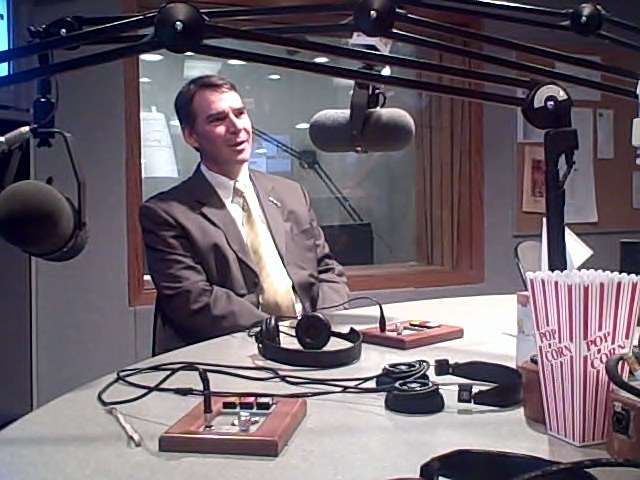 Njord told KSL the project is unusually big at $1.7 billion. In comparison, he believes $13 million is a small price to pay to avoid going to court and paying a lot more money later.
"If it took a year for us to settle this issue through the court systems, this could've cost upwards of $60 million," Njord says.
UDOT says governor, lawmakers not involved in decision
Njord further stated, "Was the governor's office or the Legislature alerted about the $13 million? No."
But why not?
Njord described the challenges of bringing those decision-makers into the loop on a variety of complex and detailed discussions.
"I think if it had to draw in everybody into every single decision, they'd have to work with me every day," he said.
At the Utah Capitol Tuesday, lawmakers expressed their displeasure at not having been notified by UDOT.
"We hate surprises in the Legislature," said Sen. Scott Jenkins, R-Plain City. "If that's one thing we do, we hate surprises, and we made sure they knew that. We should be notified of these kinds of issues."
One construction law attorney, not working on this case but who has dealt with UDOT regarding disputes with contractors, called the payment extraordinary.
"It's an indication that there was some claim by Flatiron that had some validity, that there was some real issue with the bidding process," said attorney Joseph Rust.
"That is a little unusual. I would have to say, my experience with UDOT, they don't pay money unless they feel like they have to."
One lawmaker told KSL that $13 million is causing heartburn, saying it would pay for 162 full-time reading specialists in Utah schools.
UDOT defends $13 million settlement
Njord said UDOT has had to deal with similar bidding process complaints on a regular basis, often settling out of court to avoid costly lawsuits. Currently, he's in the process of working things out with a contractor on S.R. 92 in Utah County.
"On that project, we have the contractor claiming nine months' worth of delay," Njord says. "He wants a substantial amount of additional time on the project, and he wants nearly this amount of money."
Njord told KSL's Doug Wright that on the I-15 Core Project, Flatiron failed to understand the value UDOT placed on the speed with which the winning bidder, Provo River Constructors, promised to get the work done. He points out it was a difference of many months to drivers.
------
Story compiled with contributions from John Daley and Becky Bruce.
×
Related stories