Estimated read time: 1-2 minutes
This archived news story is available only for your personal, non-commercial use. Information in the story may be outdated or superseded by additional information. Reading or replaying the story in its archived form does not constitute a republication of the story.
It had been a few years since I last visited the Air Force Cadet Chapel (pictured above), but I returned to hear Bronco Mendenhall speak to a group of LDS cadets in one of two firesides the BYU Football team conducted Friday night.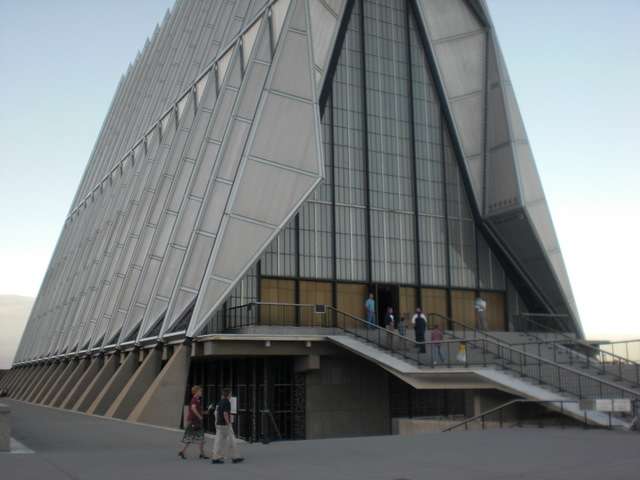 *******
While most of the team appeared before a larger group of LDS supporters in Colorado Springs, Mendenhall, his wife Holly and TE Devin Mahina shared remarks with the cadets, having been earlier welcomed to the chapel by Air Force Academy Chaplain Zebulon Beck. OL Walter Kahaiali'i demonstrated his considerable vocal talents while accompanying himself on the piano.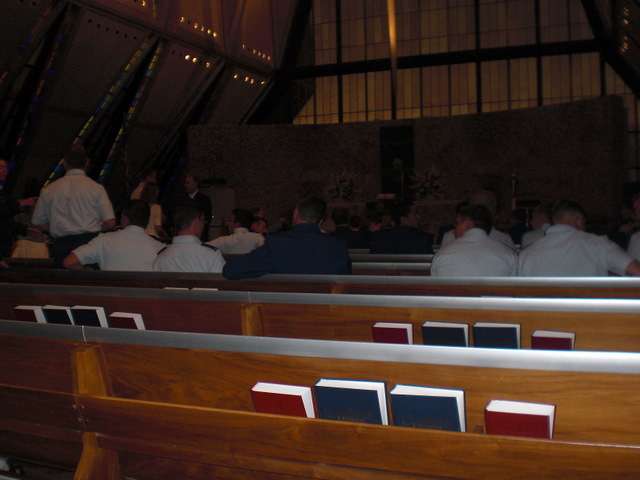 *******
I've attended a few firesides over the years, and they are always uplifting experiences, but attending on the Air Force Academy campus was particularly poignant. The BYU Football team's Friday night activities represent the program's commitment to service, and few places represent service like a military academy.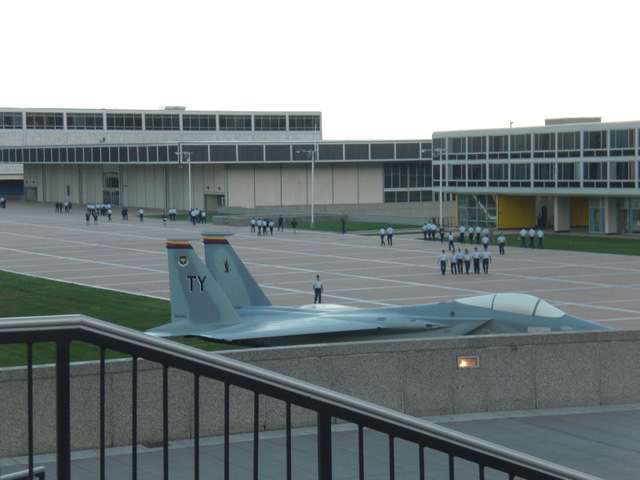 Mendenhall expressed his deep respect for the Academy and its cadets during an address that was as inspiring as it was uniquely suited for the audience in attendance.
*******
You can see a portion of the coach's appearance at the AFA Cadet Chapel during KSL 5 TV's broadcast of "BYU Football with Head Coach Bronco Mendenhall" Sunday night at 11:00pm.
*******
×
Most recent Sports stories