Estimated read time: 2-3 minutes
This archived news story is available only for your personal, non-commercial use. Information in the story may be outdated or superseded by additional information. Reading or replaying the story in its archived form does not constitute a republication of the story.
John Daley Reporting Illegal immigration is back on the nation's front burner today with a new national reform proposal that would make sweeping changes. It's already drawing sharp criticism from many sides of this thorny debate.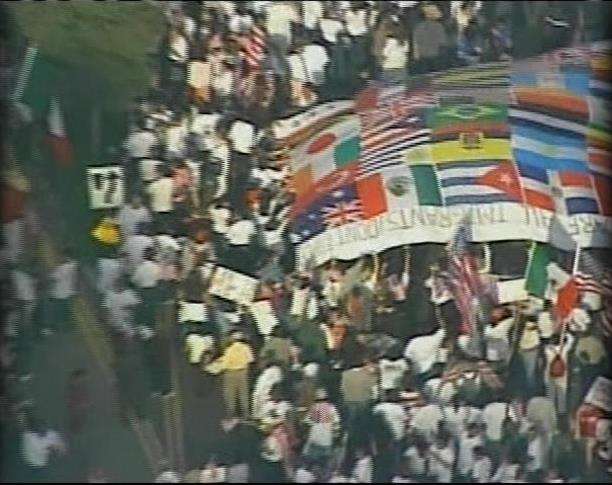 This bill has the support of the White House and key lawmakers. The plan would grant illegal immigrants a temporary visa before applying for permanent legal status. They'd have to pay a $5,000 fine. Qualifying for citizenship would take at least eight years. The plan also beefs up border with 18,000 border agents and 370 miles of fencing on the U.S.-Mexico border.
Perhaps not surprisingly, it's drawing criticism from many sides.
At the federal building today there was another sign of the growing pressure for immigration reform as a community group delivered to representatives of Utah's federal lawmakers close to 7,000 signatures urging changes.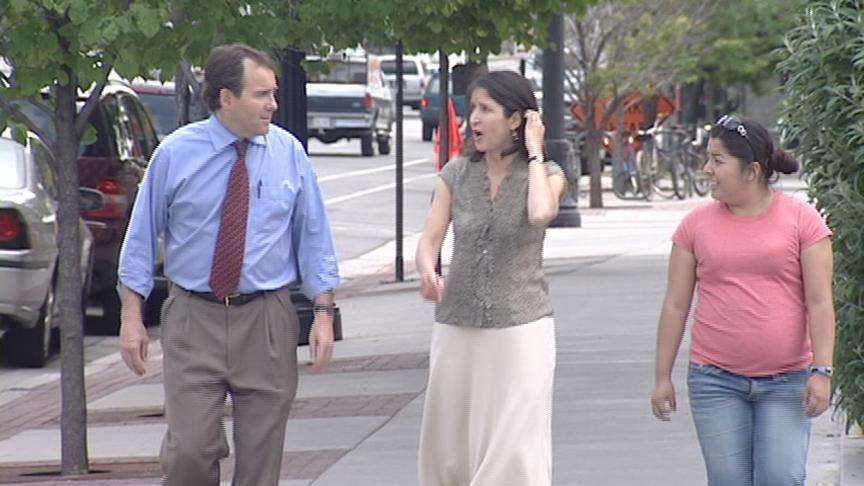 Rolando Murillo of Acela says, "We are doing this in a civic manner. We are not demanding, we are not protesting, we are requesting that they can follow and pursue a fair and just immigration reform."
Sen. Hatch's Communications Director Heather Barney says "Anytime he hears from constituents he always takes it very seriously."
The compromise would pave a long, involved path to citizenship for 12 million illegal immigrants in the U.S. But it is facing tough criticism.
Rep. Brian Bilbray (R) California "This is a slap in the face to everyone who's immigrated legally."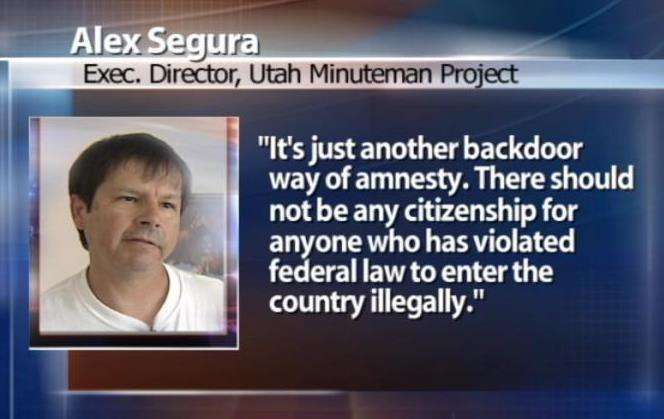 Alex Segura, the leader of the Utah Minuteman Project calls it "just another backdoor way of amnesty. There should not be any citizenship for anyone who has violated federal law to enter the country illegally."
Others, like this U of U student and professor, wonder about the impact on families.
University of Utah Sociology Professor Theresa Martinez says, "I have mixed feelings about this bill because I believe it's penalizing a lot of undocumented workers who work here and work really hard and having to pay exorbitant fines is not going to help them."
University of Utah Junior Valery Pozo says, "I'm really concerned that the head of the household would have to return to their country. I don't think people realize the affect that'll have on labor and on families."
Activists want to make sure the final outcome of an immigration compromise will ensure families can live legally in America.
The Senate starts debating the bill on Monday.
×
Most recent Utah stories