Estimated read time: 2-3 minutes
This archived news story is available only for your personal, non-commercial use. Information in the story may be outdated or superseded by additional information. Reading or replaying the story in its archived form does not constitute a republication of the story.
Gene Kennedy Reporting Police say a dangerous man is now off the streets. His name is Timothy Ford.
"I think you'll see this is an extremely dangerous individual, a person who definitely needs to be taken off the streets," authorities say.
Police think he broke into a home and may have been involved in a shooting. He played cat and mouse with officers all day yesterday, but was finally caught outside a Salt Lake City home.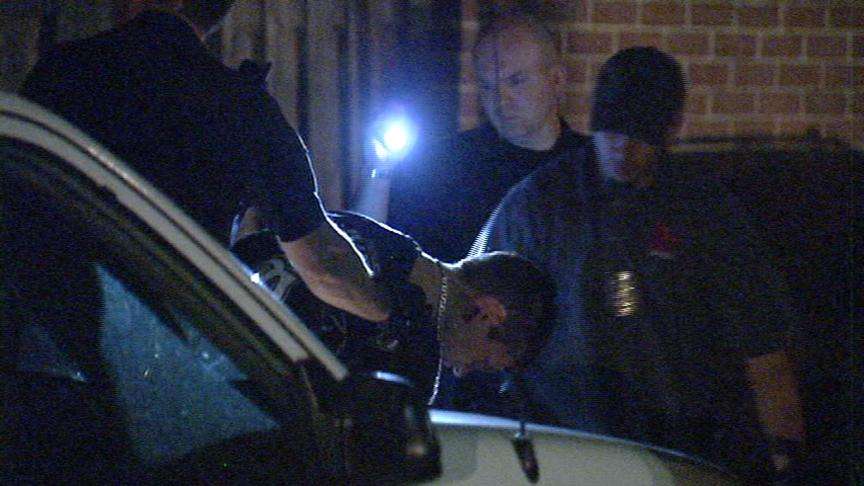 He led police on a chase, ditched his car at 500 South 1100 East and then persuaded residents in an apartment above a barber shop there to let him in. He said his cell phone needed a charge. They bought it, but police set up containment in the area to make sure 20-year-old Timothy Ford didn't get away.
Sean McCarthy and his girlfriend took him in. They met a stranger outside last night and they didn't think much of it. Niki Jenkins said, "The kid was really quiet, he wasn't a scary kid." But as the night wore on, Sean McCarthy said, "I came back and there were all these cops in the neighborhood and I asked him, 'does that have anything to do with you' and he said his car was overheated…He was here for at least an hour and then he was upstairs for another hour on the phone back and forth."
McCarthy had no idea the stranger was a man on the run. "I totally saw the cops all night and thought something was going on but I just didn't put two and two together until it was way too late."
Officers made sure Ford wasn't going to get away that time. "We need to make sure. We're going to try to make contact here on the north side and we need to make sure if he runs out that south side, you guys have him," an officer said.
Ford ran but couldn't get away from a canine. The dog bit him and U.S. Marshals arrested him.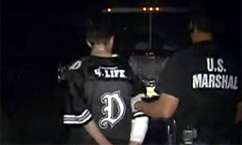 Jim Phelps, a supervisory deputy with the U.S. Marshals, said, "I do think that [with] his pattern of activity just over the last two weeks that we're familiar with, we certainly believe that somebody in all likelihood would have been killed had we not picked him up."
Ford was wanted in connection with a home invasion in West Valley City and several other charges, including a shooting.
Yesterday U.S. Marshals staked out his mother's home during the day, but Ford saw them and took off. Police chased him but stopped the chase for safety reasons. Ford eventually abandoned his car where it all ended around 2:30 this morning.
So the hunt for this wanted man went on for hours, but it was a safe ending to a very long night.
×
Most recent Utah stories