Estimated read time: 2-3 minutes
This archived news story is available only for your personal, non-commercial use. Information in the story may be outdated or superseded by additional information. Reading or replaying the story in its archived form does not constitute a republication of the story.
Jed Boal ReportingPollution concerns and rising gas prices encourage many of us to look for ways to get around without our cars. But not everyone can leave their cars at home.
The Ogden Police Department wants to make a difference a few cars at a time.
Ogden Police Department Sgt. Art Weloth says, "From zero to 25 miles per hour, it runs off of electricity. Then at 25 miles per hour, it will kick over to a gasoline engine."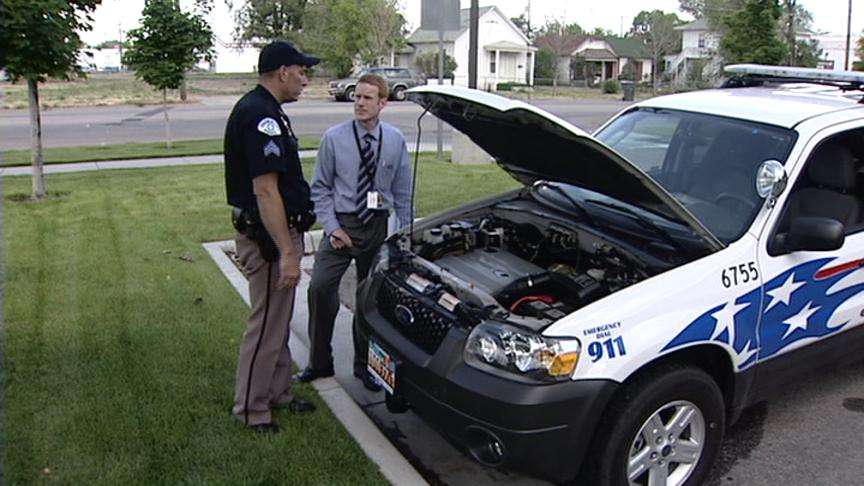 Sgt. Weloth drives one of the department's four new Ford Escape Hybrids. It accelerates from zero to 60 in ten seconds and tops out at 100 mph, which is a little slower than their regular cars.
So, does it have the speed police need? Weloth says, "Probably the low speeds are. We haven't done any type of evaluation to determine whether it would be useful in a pursuit or anything like that."
The engine kicks on to charge the battery and give it the voltage it needs. But, typically when the sergeant is at the side of the road, helping a citizen or giving a citation, the engine is off. But the car is on.
Weloth puts the car through its paces to find out if it's a solution to a big problem. The city's fleet manager told KSL the department's 150 cars total more than one million miles each year, that's why they want to save gas and reduce emissions.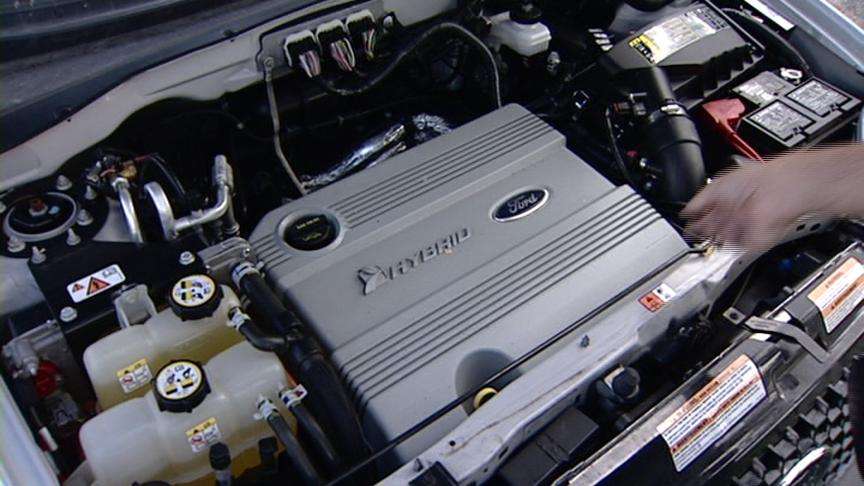 The hybrid averages 25 miles per gallon compared to 13 for its gas powered cousins.
After three weeks in the hybrid, Weloth says they are not bad. "I've been surprised. It depends on whatever else we may end up doing with it to determine whether it would be applicable as a patrol car."
Police cars might idle one or two hours at a crime or a crash scene. The hybrid saves plenty of gas and reduces pollution in those circumstances alone.
×
Related links
Most recent Utah stories