Estimated read time: 2-3 minutes
This archived news story is available only for your personal, non-commercial use. Information in the story may be outdated or superseded by additional information. Reading or replaying the story in its archived form does not constitute a republication of the story.
OGDEN -- The Ogden City Council will vote next week on an ordinance to make spice -- a type of synthetic marijuana -- illegal. Tuesday night, the mayor said he believes council members will push it through without delay.
While Utah seen some action against the substance at the county level, Ogden would be the first city in the state to ban spice.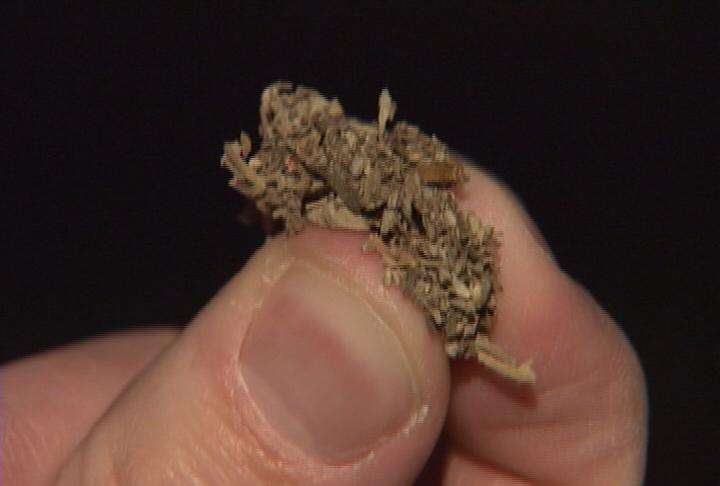 For months, law enforcement agencies across the state have been frustrated by the legality of the spice. The substance does not show up on a drug test and is marketed as "incense."
"It goes against everything we do. We're here to protect the public. We know this is a threat. We know this is a danger, and we're helpless," said Lt. Darin Parke, commander of the Weber-Morgan Narcotics Strike Force.
Spice has also angered some communities where it's being sold. Residents of an Ogden neighborhood rallied together two weeks ago when they learned it was being sold at a corner store bordering an elementary school.
A smaller version of the group was on hand Tuesday night to show their support of a law banning spice.
"It really is a safety concern for the children and for all of us," one resident said.
Ogden Mayor Matthew Godfrey revealed outside the meeting that the final touches are being put on an ordinance that would ban the sale, possession or use of spice within city limits.
"We are aware we're drafting the model ordinance," Godfrey said. "The other things that have been done are really just Band-Aid fixes that aren't comprehensive, and other communities are calling us and relying on our research to be done well."
The mayor said drafting the ordinance was trickier than other ordinances because spice isn't like other drugs.
"There is a list of substances that is used in this mix that is called spice, and there is already talk about replacing some of the substances with new ones," Godfrey said.
He said if the council passes the ordinance, he will sign it as soon as it reaches his office and implement it in the city as soon as possible.
It's a day that can't come soon enough for concerned citizens.
"We want them to do to pass whatever ordinance they need to, to make our neighborhoods safe," another resident said.
Unincorporated Utah County has a ban on spice, and Cache County has delayed a vote on a similar ordinance.
Several state lawmakers are also promising to present a bill that would outlaw spice this upcoming legislative session.
-----
Story compiled with contributions from Sarah Dallof and Paul Nelson.
×
Related stories
Most recent Utah stories