Estimated read time: 2-3 minutes
This archived news story is available only for your personal, non-commercial use. Information in the story may be outdated or superseded by additional information. Reading or replaying the story in its archived form does not constitute a republication of the story.
John Hollenhorst Reporting Descendants of Utah's most famous sculptor, the late Avard Fairbanks, are asking the University of Utah to give them control of a painting they learned about last week from a report on KSL-TV.
The painting has been sharing a space with trucks and lawnmowers for about thirty years. The painting hangs in the unlikeliest of places, a truck garage on the University of Utah campus.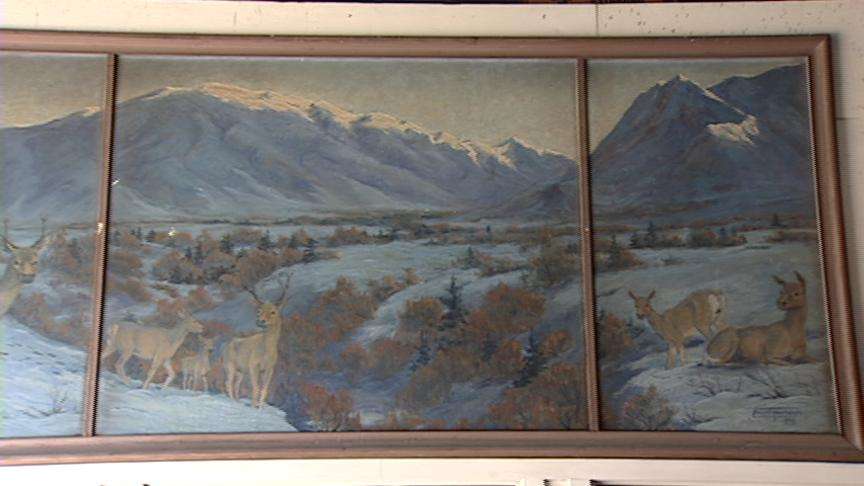 Dr. Grant A. Fairbanks, Avard Fairbanks' grandson, says, "when I saw it on the news, on your clip, I recognized it."
Dr. Fairbanks is sure his grandfather painted it. He remembers sketches or photos years ago. For thirty years, his big canvas has been accumulating a coating of diesel fumes and bird droppings.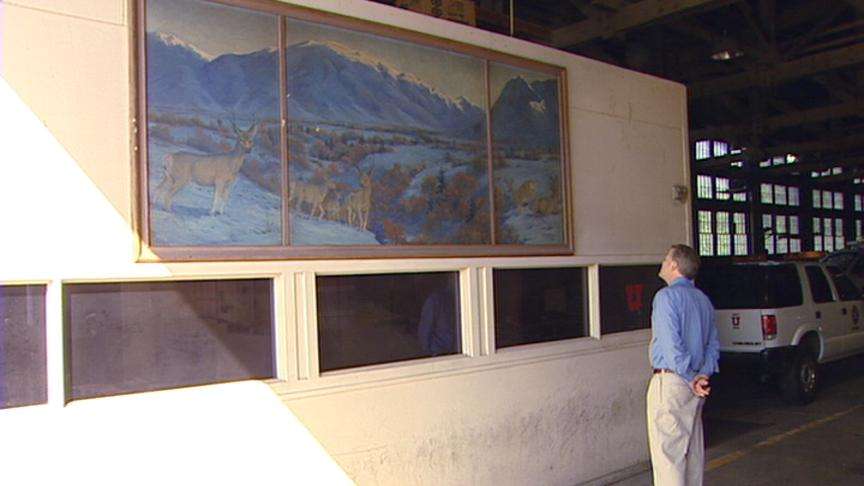 Dr. Fairbanks says, "Well this can be preserved, yeah. It doesn't look like it's badly damaged. " Now, Fairbanks' descendants hope to take possession. "Anything we can do to preserve history in Utah, we want to do that," he says.
University of Utah Administrative Assistant Debbie Carlson says, "We're absolutely thrilled to be able to make that connection back again with the family and to get it in it's rightful place." That place will probably be at the old Granite church. Avard Fairbanks used it as a studio. Now it's now a semi-public Fairbanks family gallery.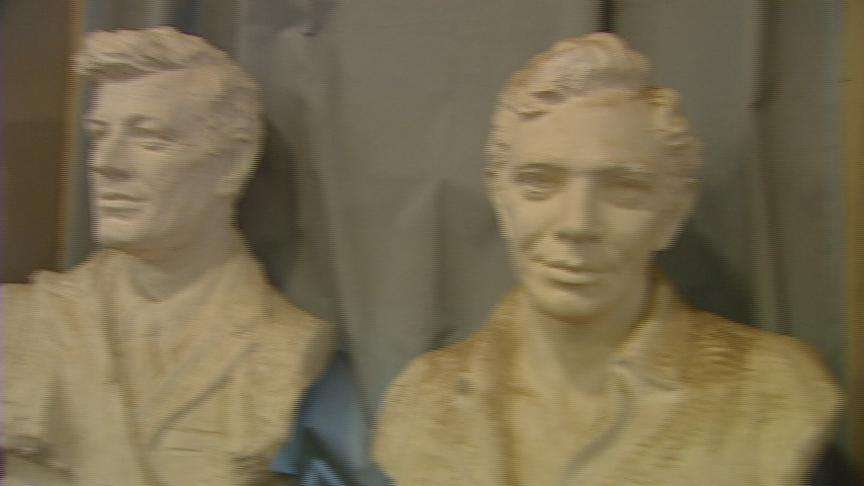 Another of Avard's grandsons, Lance Fairbanks, says, "We value our heritage. We value our history. And our art is one way of preserving that."
Here the painting should fit right in with Fairbanks' better known works. He's much more famous as a sculptor.
And what about Brian Nielson who found the painting in a storage room three decades ago and hung it where he works at the University Buildings and Grounds? He says, "I'm gonna miss it. It's gonna leave a big hole in our building, obviously." But he's happy to see it go to someone who cares. And he says he's eager to see it restored to what the artist intended.
University officials are consulting lawyers about legalities, but they don't expect any major delays in turning the painting over to the Fairbanks family.
×
Related links
Most recent Utah stories