Estimated read time: 2-3 minutes
This archived news story is available only for your personal, non-commercial use. Information in the story may be outdated or superseded by additional information. Reading or replaying the story in its archived form does not constitute a republication of the story.
LEHI -- Some parents in Utah County are worried about the route their students take to and from school.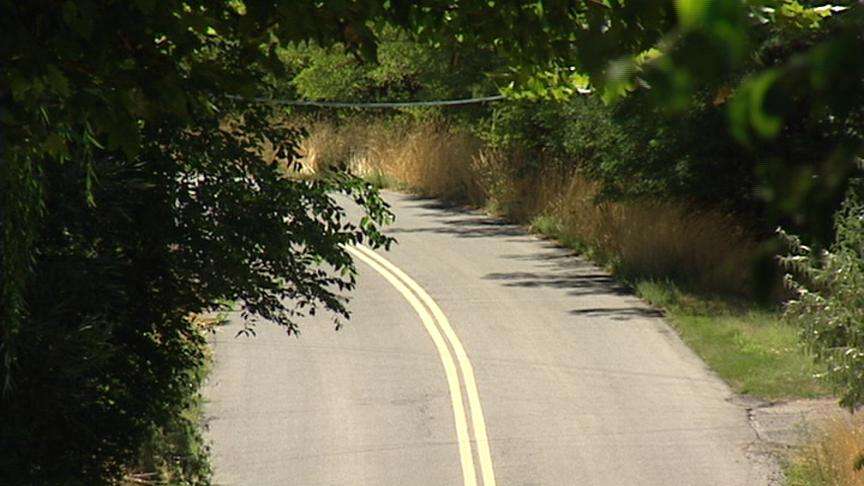 It's a familiar concern for many parents who now wonder how their children will get to school safely while walking along busy streets.
This is the first year some students at Lehi Junior High have had to walk. Tighter budgets forced Alpine School District -- along with several other districts throughout the state -- to cut bus routes this year. It's a concern parents continue to voice.
Nadine Dixon watches the students in her neighborhood walk home from school every day.
"The safety of this place right is just pretty scary," Dixon says.
Her home sits along Center Street near 1900 North in Lehi.
"I think it's pretty dangerous for people to walk on it, kids especially, with the traffic," she says.
The two-lane road worries Dixon; a section of Center Street between 1900 North and 1600 North is narrow. The winding road has no sidewalks or a shoulder area on either side.
Dixon has two kids who walk home on the street. But it's not just kids walking home from school that worry her; it's drivers.
Dixon says she's seen several accidents and near-accidents over the years.
Safety tips from SNAP

The Student Neighborhood Access Program (SNAP) is a campaign to help students walk and bike more safely to school. Here are some tips provided by SNAP:
"People going really fast down the hill and through this gully area that's back in here," Dixon says.
Lehi police say they understand parents concerns.
"It winds, and visibility is maybe not so good, so it could be concerning to parents," says Lehi police Lt. Darren Paul. "We try to provide crossing guards and try to help schools develop safe routes plans."
Officers say it's a partnership between school districts, cities and parents.
There are sidewalks a few streets away from Dixon's house, and police suggest, for now, students and parents figure out a different route to school.
"There could be alternative routes that are perhaps safer than the ones they are on," Paul says. "A student could walk on 2100 North, and then south on Nuttle Drive, to the end of Nuttle Drive, then across to Cedar Hollow."
It's important to note that many districts provided busing along potentially dangerous routes as a service. But with budget cuts, it just wasn't possible to keep them.
E-mail: aforester@ksl.com
×
Related links
Related stories
Most recent Utah stories