Estimated read time: 2-3 minutes
This archived news story is available only for your personal, non-commercial use. Information in the story may be outdated or superseded by additional information. Reading or replaying the story in its archived form does not constitute a republication of the story.
John Daley Reporting This playoff run has been both trying and satisfying because the Jazz are showing serious mental toughness. So how do the Jazz keep it all together mentally as this roller-coaster post-season ride continues?
A member of the team's staff, sports psychologist Keith Henschen, has a special role in keeping them focused. His official title is sports psychology consultant. His job is talk to the players about whatever is on their minds. Usually the conversations take place after practice or over lunch, almost always it's one-on-one.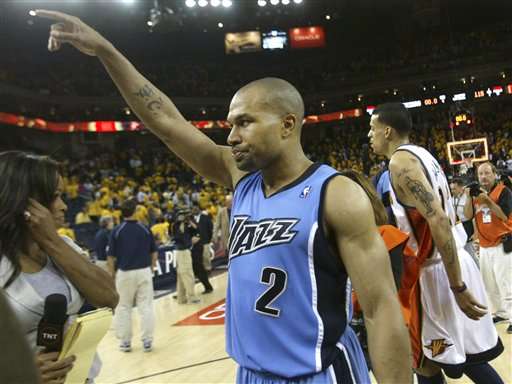 Some players want to discuss situations in their personal lives; often it's a performance-related issue or finding the right frame of mind to excel on the court.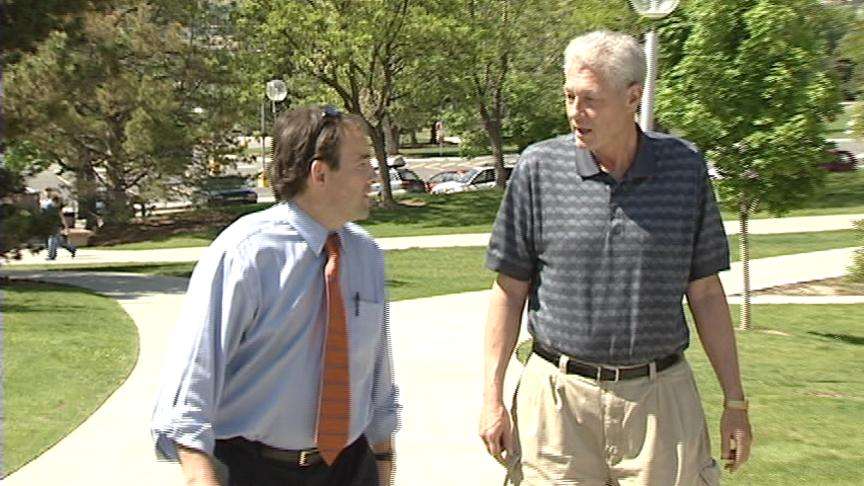 Utah Jazz sports psychology consultant Keith Henschen says, "It's fascinating because one of the things you want the team to do is to be able to grow and mature and handle pressure situations and things like that, and this team is on an accelerated pace in my mind because we have such young people. But still they've been able to learn from what the coaching staff is trying to give them, and they've become pretty mentally tough."
Henschen, who has also worked with Olympic athletes and lawyers, says one of the biggest challenges some performers have is succeeding under extreme pressure. His advice is: Don't over-think, just do it.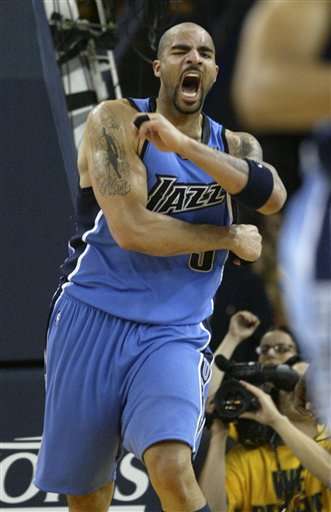 Henschen says, "Accept it as a challenge rather than as a threat. And that's hard to do because pressure normally is a threat to most people, but to the great ones it's a time to showcase."
One high-stress situation involved Andrei Kirilenko's frustration at being benched, something Henschen says the star handled himself. "He did this pretty much on his own. He came to the realization of what he had to do, and I think that that shows that he has grown and how mature he is now, too."
Coach Jerry Sloan, he says, has been successful because he understands players' psyches. "Jerry is one of the better psychologists that I've ever met, and that's my field. But he knows when and how to motivate people and how to draw them back in," Henschen says.
Henschen says Karl Malone took the pressure of road games and turned them into a challenge, often performing even better.
The struggles of Derek Fisher and his daughter's cancer surgery presented a special test, though coping is similar to what most families would do--talk through the feelings.
Henschen explains, "Any professional athlete ...they're not special people. They're people with special physical talent, but they have the same problems in life that the rest of us do."
Henschen has been with the Jazz for 18 years and has known Jerry Sloan for many more. They played against each other in college.
×
Most recent Utah stories