Estimated read time: 2-3 minutes
This archived news story is available only for your personal, non-commercial use. Information in the story may be outdated or superseded by additional information. Reading or replaying the story in its archived form does not constitute a republication of the story.
Ed Yeates ReportingThe all-Sherpa expedition to Mount Everest is beginning its push to the summit. And two members of that team are of particular interest to Utah medical researchers. In fact, early data is showing some remarkable differences in Sherpa metabolism.
It began at the T.O.S.H. lab in Murray. Apa and Lhakpa Gelu Sherpa gave the Utah medical team baseline measurements to compare with the actual climb that officially kicked off yesterday. Utah researchers want to know why the native people of the Himalayas can climb Everest over and over without losing stamina or suffering from altitude-induced anorexia.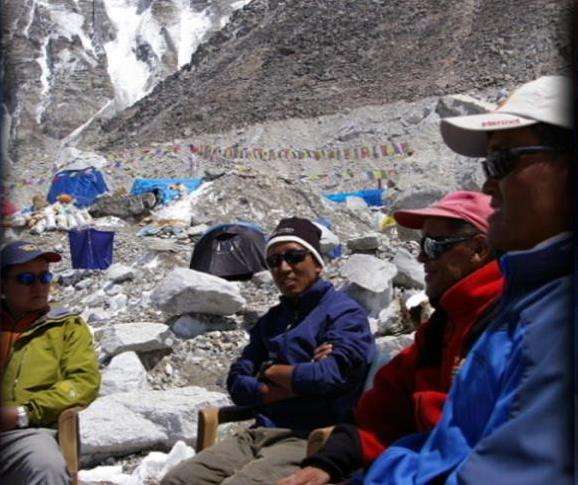 "One piece of evidence, now showing up on computers, is that Apa and Lhakpa burn energy in a much different way than we westerners do outside at high altitude," explains Roger Kehr, base camp manager. "Sherpas burn primarily fat, as their energy source, whereas westerners burn primarily carbohydrates. And by being able to burn fat, every ounce of fat has twice as much energy as a fat carbohydrate, so they've got a huge energy store in their body. And burning fat is much more efficient in that you need much less moisture. So they don't have to drink as much."
The all-Sherpa team, led by Apa, got a blessing from the highest Lamas in their Buddhist faith. For the first time, these Sherpas are not porters carrying another climber's baggage--they're the heroes that will pitch their own flag at the top.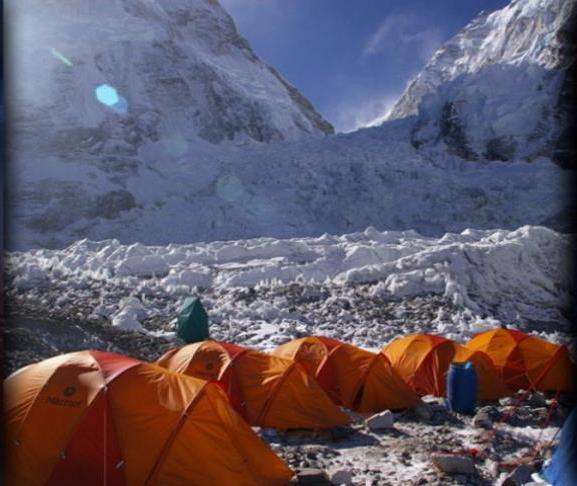 "And it's finally time that they are seen as the true kings and heroes of Mt. Everest," says Kehr. "And this expedition is exactly for that purpose."
How much stamina do they have? Sherpas stop at only camps two and four, while Westerners stop at camps one, two, three and four, spending days at each camp.
So far, Apa holds the world record for the number of Everest summit climbs. Lhakpa has made it from summit to base camp in just under 11 hours, which is another world record.
Money raised from films and books about the Sherpa expedition will go to their families, most notably to pay for their kids' schooling.
×
Related links
Most recent Utah stories