Estimated read time: Less than a minute
This archived news story is available only for your personal, non-commercial use. Information in the story may be outdated or superseded by additional information. Reading or replaying the story in its archived form does not constitute a republication of the story.
Andrew Adams, KSL News radioIt's not just us common folk feeling the pinch at the pump. The cops are, too. That's prompted Ogden to go the hybrid route.
The Ogden Police Department has four new hybrids; three are Ford Escapes. Police say traditional police cruisers go from 0 to 60 mph in about eight seconds. They say the hybrid vehicles go 0 to 60 mph in about 10 seconds. Officers say these cars shouldn't be too much of a liability in pursuit situations. Their top speed is 102 mph.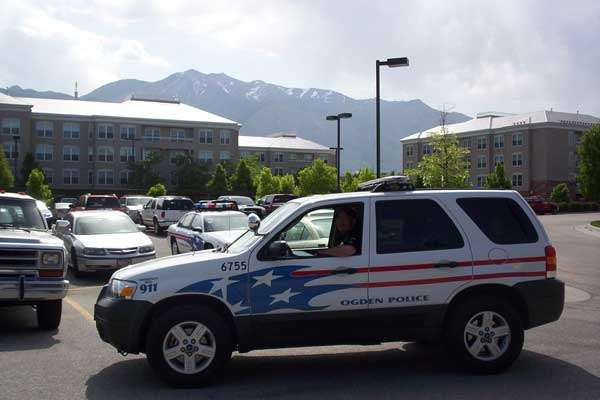 The vehicles only use electricity from a nickel-metal-hydride battery under 25 miles per hour. They burn gas at over 25 miles per hour.
Fleet manager Richard Brookins says the city hopes to cut fuel costs in half with these vehicles.
Ogden City officials say they're also excited that these vehicles are more environmentally friendly.
×
Most recent Utah stories