Estimated read time: 2-3 minutes
This archived news story is available only for your personal, non-commercial use. Information in the story may be outdated or superseded by additional information. Reading or replaying the story in its archived form does not constitute a republication of the story.
Richard Piatt and Mary Richards Reporting He's not as popular nationwide as he is in Utah, but Presidential candidate Mitt Romney got a boost this weekend. Exclusive poll results for Eyewitness News from Survey USA show Romney won over some voters with his appearance on "60 Minutes" last night.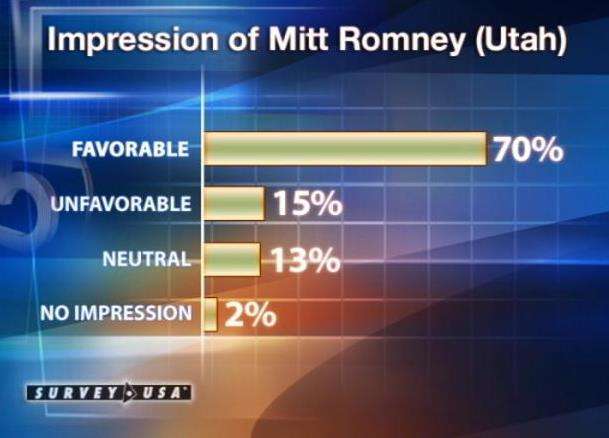 The poll shows Romney won over 18 percent of the voters in key primary states. He's still not as popular in those states as he is here in Utah, where 70 percent thought Romney made a favorable impression last night.
A nationwide "60 Minutes" audience got to know Mitt Romney and his family a little better Sunday Night.
The Survey USA poll tapped into voters in key primary states New Hampshire, Iowa, Florida and South Carolina. Of the 5,450 people interviewed, a total of 841 in all states say they saw the show.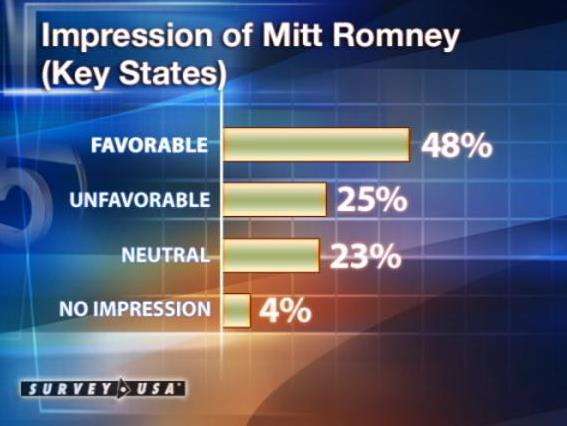 Forty-eight percent of those say they thought Mitt Romney made a favorable impression. Half as many thought he made an unfavorable impression or no impression during the segment.
Compare that to the 70 percent of the 254 people surveyed here in Utah. It's a vast majority over those who thought Romney made an unfavorable or neutral impression here.
Mitt Romney said on 60 Minutes, "There's a great line in the bible, that children are an inheritance of the Lord, and happy is he, who hath his quiver full of them." Romney quoted scripture, introduced his family, talked about his wife Ann's struggle with MS and answered questions about his faith. "I can't imagine anything more awful than polygamy," he said.
He also took on abortion, gay marriage, and the Bush administration's handling of the Iraq war. "I don't think we were adequately prepared for what occurred," he said.
In the aftermath, the bottom line question is, would you vote for Romney? Forty-seven percent of people in the key primary states say no.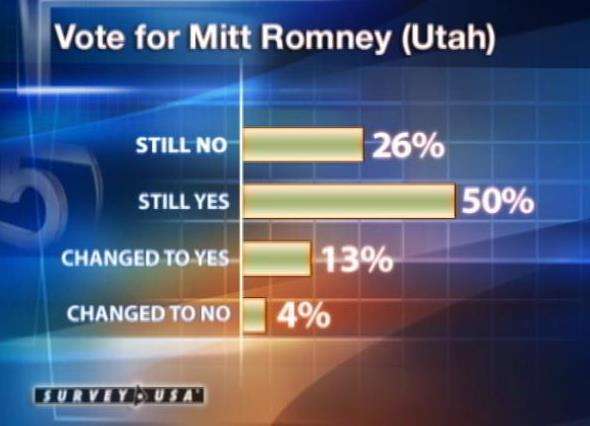 But 18 percent say they changed their vote to yes after seeing "60 Minutes."
In Utah, 13 percent say they changed their support in favor of Romney. But 50 percent say they supported Romney even before the show.
Romney has gotten a lot of publicity over the last week or so.
Mitt Romney will be leaning on his supporters this week. His son, Josh, will make the South Towne Expo Center into a call center this week, getting Utahns to call their friends to join Mitt's campaign. They're calling it "Sign Up America."
Romney's campaign will also host about 50 parties in homes around Utah to watch Tuesday night's second Republican candidates' debate.
×
Related links
Most recent Utah stories