Estimated read time: 2-3 minutes
This archived news story is available only for your personal, non-commercial use. Information in the story may be outdated or superseded by additional information. Reading or replaying the story in its archived form does not constitute a republication of the story.
Tonya Papanikolas reporting A 6-year-old girl, whose disabilities have her use a wheelchair, has a new reason to smile at school!
Lucy Coleman attends Canyon View Elementary. If she tried to hold onto a regular swing, she could easily let go and fall. But in a special swing, she can sit back, relax and enjoy the feeling of flying high.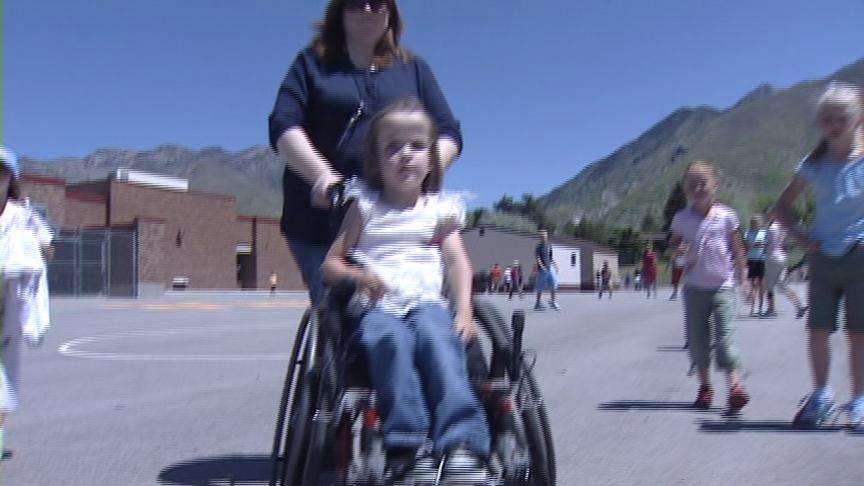 Lucy has cerebral palsy and spina bifida. Rachel Coleman, Lucy's mother says, "She can't hold her head up, she does not have great balance, she can't hold on reliably." So she couldn't do much on the playground, especially swing. Coleman says, "For her, there was really nothing to do at recess but sit in her wheelchair."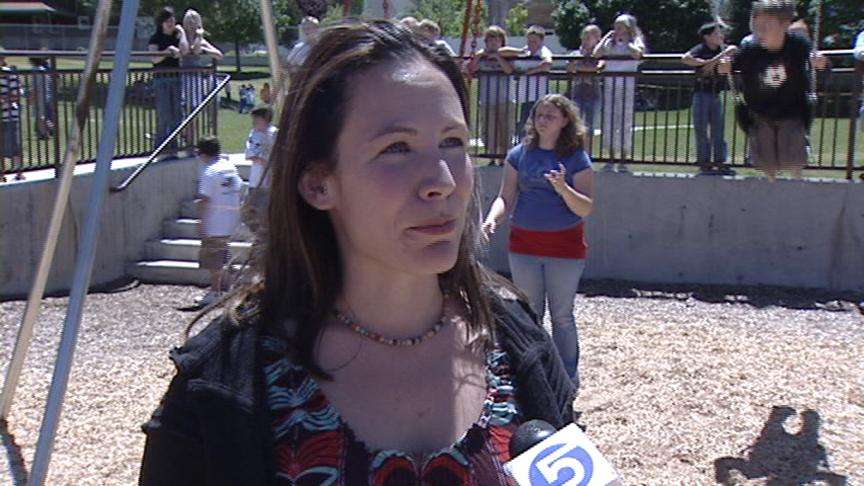 Coleman knew Lucy loved to play on special handicap-accessible swings. So she decided to talk to the principal. Sharon Okumura, the principal at Canyon View Elementary, says, "Her mother expressed to me that she loved to swing. We took it immediately to the district."
Within six weeks, Lucy got a big surprise. She was called to the principal's office. "I thought I was like in trouble or something," Lucy says. But instead, she received a gift.
Lucy says, "She said they had a big box, and I opened it up and inside was a big red swing just for me." Lucy says when she saw what was in the box, she almost cried.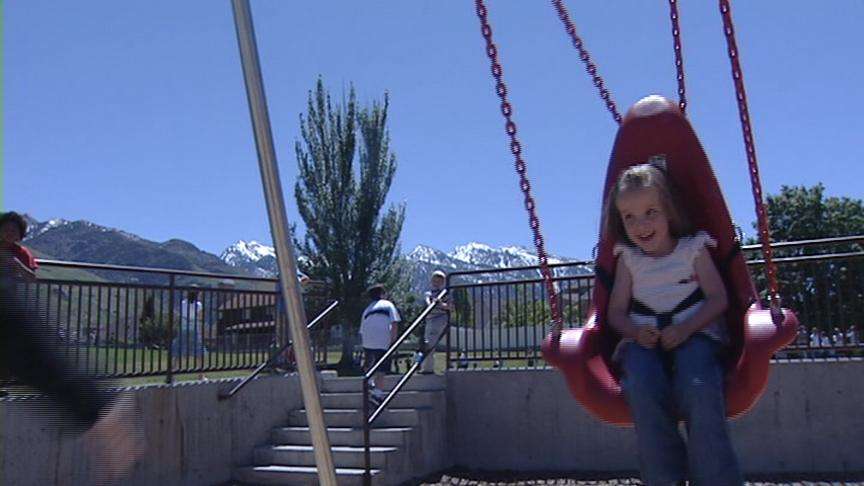 Now at recess, you can find Lucy whipping through the air with a big smile on her face. "It has just totally changed how school is for Lucy. Now, she's motivated to get her work done because she wants to go to recess. She loves to swing," says Rachel.
Kids at the school love to push Lucy and swing next to her. Okumura says, "The children, instead of wanting to be her mom and kind of go after her, actually play alongside her."
Lucy says she loves the feeling of swinging. She says, "I feel like I'm flying."
That gleam in her eyes is the highest reward her family could imagine.
This swing has become known to the kids here as "Lucy's swing." The day they hung it up, the whole first grade class came out to watch and encourage her.
×
Most recent Utah stories