Estimated read time: 2-3 minutes
This archived news story is available only for your personal, non-commercial use. Information in the story may be outdated or superseded by additional information. Reading or replaying the story in its archived form does not constitute a republication of the story.
Richard Piatt and Samantha Hayes ReportingAn apology from Reverend Al Sharpton comes two days after comments that offended members of The Church of Jesus Christ of Latter-day Saints. Sharpton said, "I would apologize for not being clear. So let me be clear. I do not disrespect anybody's belief."
A spokesman for the Church confirms that Sharpton spoke today by phone with Elders Henry Eyring and Russell Nelson. He apologized, and the Church considers the matter closed. But many believe Romney is not finished explaining the LDS Church's history.
Reverend Sharpton made the original comment, referring to presidential candidate Mitt Romney. He said those who believe in God will have no problem defeating Romney in the election. Some interpreted that as anti-Mormon. But it also sparked debate on the political scene.
Sharpton claims his words were distorted for "political gain." He apologized to Latter-day Saints but not to Romney himself, who addresses questions about his religion every single day of his campaign.
Yesterday Sharpton said, "As for the one Mormon running for office. Those who really believe in God will defeat him anyways. So don't worry about that, that's a temporary situation."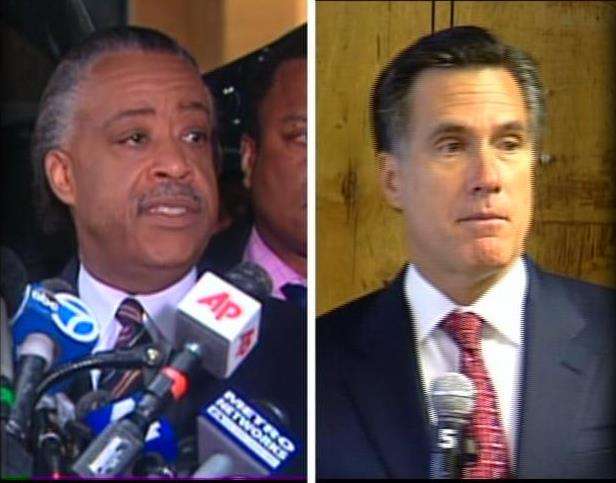 He responded to what Mitt Romney called a "bigoted comment" on his radio show. It comes after words about Romney's campaign, that some heard as anti-Mormon. "Whatever words of mine were misused, I am not against anybody in any church, whether they subscribe to my beliefs or not," Sharpton said.
Candidate Mitt Romney isn't talking about the Sharpton comments much today, but he addresses his faith every single day, according to his campaign staff. According to religious historian and Reverend Cannon May June Nestler, of Utah's Episcopal diocese, many people outside Utah misunderstand the LDS faith. Romney may have to keep talking about it.
Nestler said, "The questions won't go away. Neither will it be helpful simply to gloss over the profound differences." Differences that members of what she calls "classical Christian faiths" have. Those people are also voters.
Sharpton also had questions about the history of African Americans and the Church--something about which the NAACP's Jeanetta Williams sees as a chance for LDS leaders to set the record straight.
Williams, of the NAACP of Utah, said, "I think this would be an opportunity about why blacks could not hold the priesthood before 1978."
Sharpton also called for a meeting with church leaders and the Romney campaign. However, a Romney spokeswoman says Sharpton never spoke with Romney personally. His representatives called the campaign.
Rumors spread that Sharpton was coming to Utah, but we've spoken to a representative who said he is in fact not coming, at least not for now.
×
Related links
Most recent Utah stories