Estimated read time: 2-3 minutes
This archived news story is available only for your personal, non-commercial use. Information in the story may be outdated or superseded by additional information. Reading or replaying the story in its archived form does not constitute a republication of the story.
Marc Giauque, KSL NewsradioWhen it first started broadcasting, KSL's signal came through a home-made transmitter on top of the Deseret News building.
It was the first of many pioneering efforts to connect with listeners through news, entertainment and other information.
Radio is a medium with pictures, painted by the broadcaster, re-created by the listener in whatever setting. Like the time sportscaster Paul James was asked to describe the circus to a group of blind children. "How do you describe an elephant to a person who's blind and has never seen one, or how do you describe a tiger? It's very difficult to do so that they can get in their minds, and it was kind of rewarding that day," James said.
Whether it was a play-by-play of a circus to a small group of children, or broadcasting major events to much of the west, KSL has been making connections for decades. But it hasn't always been easy. The effort often required early engineers to continually invent new ways to pull off live broadcasts.
On its 25th birthday, people like Richard L. Evans predicted even bigger change. "The scientific giant who hums high above the rush of Main and South Temple Streets, will continue to hum, and the coming days will see the number of listeners continue to multiply," Evans said.
And as they did, so did advances in technology. John Dehnel is KSL's chief engineer, says, "When I came, there were still remnants of the wire that went on phone poles from the KSL transmitter which is near the Great Salt Lake out to Saltaire."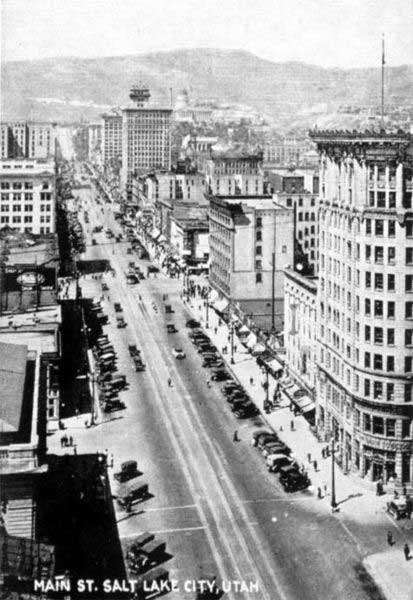 Wired connections became wireless, wire recorders were replaced with tape, tape replaced with digital formats. AM stereo came on line in the '80s; high definition in the 21st century. "We were actually the 12th station in the country to do AM stereo, we pioneered, we were the first to broadcast in HD," Dehnel says.
In 2005, KSL became the first commercial news station to begin simulcasting on FM. And of course now, KSL is well established beyond the radio realm on the World Wide Web. Bruce Reese is the CEO of Bonneville International Corporation.
"Maybe the best example of that in all of broadcasting is what's being done at KSL.COM right now," Reese said. "It features KSL Radio in conjunction with KSL television and the vast array of services and other opportunities to participate."
There's also a new sound on KSL at night, known as the Nightside Project. The idea is to appeal to a new generation of listeners, something General Manager Chris Redgrave says KSL has done through its history.
"With the adoption of the FM dial, with KSL.COM, with our stream and as progressive as our company is right now, I like to say that KSL is 85 years young," she said. Eight-five years young, and counting.
×
Related links
Most recent Utah stories