Estimated read time: 2-3 minutes
This archived news story is available only for your personal, non-commercial use. Information in the story may be outdated or superseded by additional information. Reading or replaying the story in its archived form does not constitute a republication of the story.
John Hollenhorst Reporting There's an old saying, "Art is where you find it." And, boy, did we ever find it in a strange place!
Our chief photographer, Kerry Jensen, found a painting by one of Utah's most famous artists, suffering the indignities of dust, diesel fumes and, yes, even bird poop.
Every day, university truck drivers at building 306 get a close-up view of great art. Or at least, big art, by a famous Utah artist.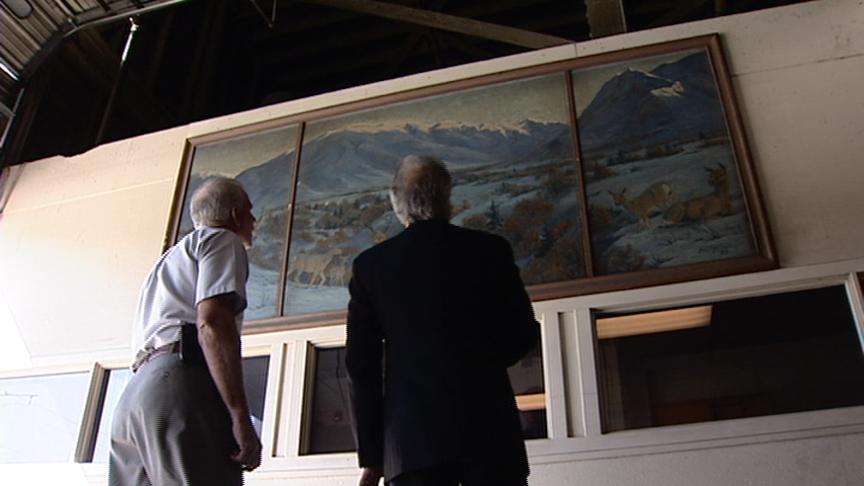 Art expert and director of the Salt Lake Art Center, Ric Collier, was surprised when we showed it to him. "Well I think it's a pretty amazing thing to see in a building like this," he said. "I mean the irony is that this guy's pretty well known in this country."
Fairbanks is far better known as a sculptor. His paintings? Well, they have their admirers, even though some experts think they aren't really all that good. But still, hanging in building 306?--It was originally built in World War II to maintain military tanks. It's now the garage for the University Building and Grounds Department.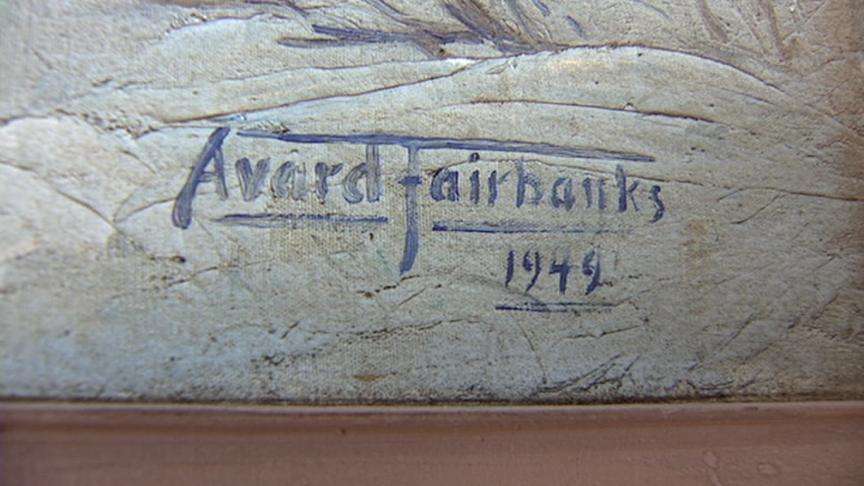 Brian Nielson found the painting three decades ago, in a storage room, leaning against a wall with some other junk. "I kind of pulled things apart, looked at it and said 'Wow! What's that painting doing here?'...I just put it on the wall thinking somebody will see it and maybe they'll want it. It's been here now over 30 years."
Over the years its accumulated grime from diesel fumes, and a little extra paint--house-paint, that is. And this detail is not part of a snow-capped peak. It's pure and simple bird-poop, on something that may be good or bad. But it is a genuine Fairbanks.
"I think it's important to the story of Fairbanks. I think it's very important for that," Collier says. "Knowing the artist, and the history of the artist, it probably should be somewhere else and be more properly taken care of," Nielson adds.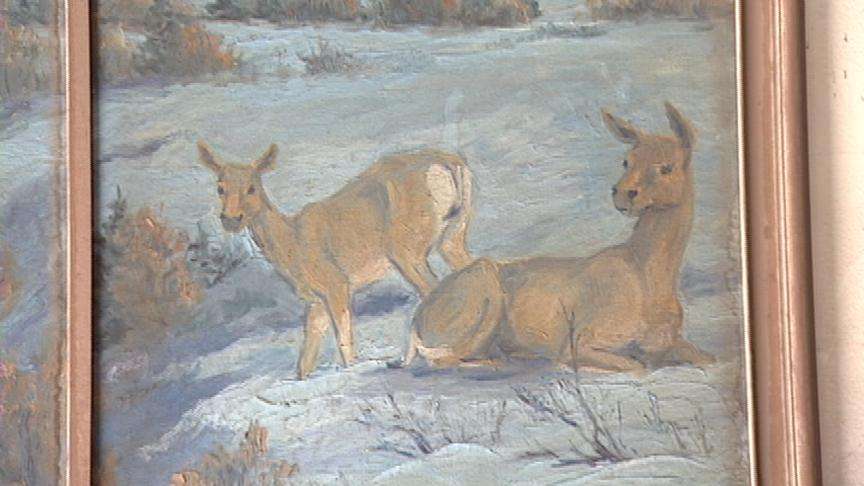 But another expert told us, "Art doesn't have to be in a museum. We tend to make art too precious. We want art to be part of our lives, so maybe there's nothing wrong with building 306."
It's definitely part of the lives of the people who work at 306. Nielson says the university art crowd has never seemed very interested. So here it stays, until somebody claims it. We consulted several experts on what the painting might be worth in dollars. Guesses ranged from less than a thousand dollars to $25,000.
But the truth, as every artist knows, is that you can't tell what it's worth until somebody buys it.
×
Most recent Utah stories