Estimated read time: 2-3 minutes
This archived news story is available only for your personal, non-commercial use. Information in the story may be outdated or superseded by additional information. Reading or replaying the story in its archived form does not constitute a republication of the story.
Carole Mikita Reporting The Dukes are long-time members of the Heber City community and many there are mourning the loss today.
President Duke and his wife, Kim, were returning from the airport in Uganda when the head-on crash occurred. She suffered minor injuries and he died at the scene. He was loved and respected in his community.
Ralph Duke and his wife were serving their second mission in Africa for The Church of Jesus Christ of Latter-day Saints when he died in a car accident.
R.L. Duke, son of Pres. Ralph Duke, says, "He was a great man, the kind of man that we should all aspire to be...as well as my mother, great examples to us as family and to the community..."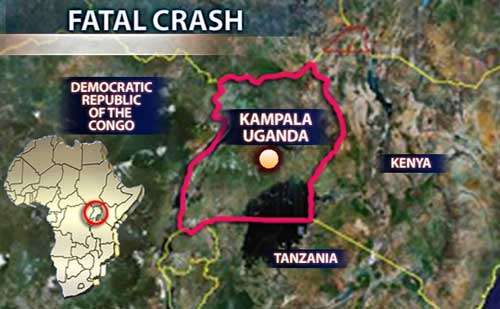 Kim Duke was treated for minor injuries and has been released from the hospital. The Dukes have four children, nine grandchildren and one more on the way.
Ralph Duke's niece, Jane Duke, tells KSL, "He was a great man, great boss. He will be missed."
One son serves in the Utah Highway Patrol on the governor's staff and two others serve as firefighters in Wasatch County.
Janet Carson, PIO, Wasatch County Fire District, says "They've all been a great example of service to the community. He was born and raised here and I think all the wonderful things that have gone on in the county, a lot of the things he's done has contributed to start that."
This Smith's used to be Duke's IGA. A number of employees remember Ralph Duke as a great boss and friend.
Steve Provost, assistant store manager of the Heber City Smith's, says, "He was a great guy--a really religious man, a family man, a hard worker. He was a good guy."
Jeff Smith, pharmacist at Heber City Smith's, says, "Ralph was a good guy. He was liked in the community. One of our county leaders for several years. Good family man. It's just a big loss."
Latter-day Saint church representatives in Uganda are working with the U.S. State Department to bring him home. The family received the news just after midnight, so they are in the preliminary stages of planning a funeral.
×
Most recent Utah stories