Estimated read time: 1-2 minutes
This archived news story is available only for your personal, non-commercial use. Information in the story may be outdated or superseded by additional information. Reading or replaying the story in its archived form does not constitute a republication of the story.
(KSL News) Jazz guard Derek Fisher made a late entrance into the game last night, but no one could blame him for being tardy. He was dealing with a much more important matter--the health of his daughter.
Derek Fisher has been in New York the past few days at the bedside of his ten-month-old daughter, Tatum. Yesterday morning she underwent surgery and chemotherapy for a potentially fatal form of eye cancer. Retinoblastoma is a cancer of the retina which can be deadly if not caught and treated early.
Last night Fisher said Tatum's prognosis is good, but other kids are not so lucky because the illness often is not diagnosed in time.
Fisher says, "Part of the reason I am admitting this now is my lifelong mission from here on out will be to raise awareness for this disease and make sure that kids, that parents, that their ophthalmologists and pediatricians are making sure that they aren't missing anything with the kids."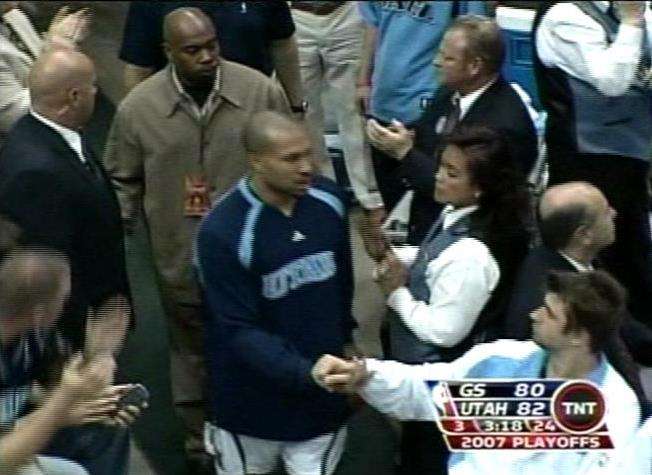 Fisher said his daughter is now recovering at home, and he expects to be able to play in every game in the rest of the series. He also praised the Jazz for keeping him on the active list when they could have sidelined him.
"The Jazz has been wonderful in terms of allowing me to obviously take care of a priority that comes before anything--and that's my wife and my family and my children," he says.
For their part, Fisher's teammates said they appreciated his making any part of the game and that while others may have simply taken the night off in such rough circumstances, that is not is Fisher's nature.
×
Related links
Most recent Utah stories