Estimated read time: 2-3 minutes
This archived news story is available only for your personal, non-commercial use. Information in the story may be outdated or superseded by additional information. Reading or replaying the story in its archived form does not constitute a republication of the story.
Sandra Yi ReportingA police shooting raises serious questions about deadly force. Three Salt Lake County Sheriff's deputies fired more than a dozen shots, injuring a car-theft suspect.
The district attorney's office has ruled two of the deputies weren't justified in using deadly force. We obtained the reports from this investigation and got the dramatic video you'll only see on Eyewitness News.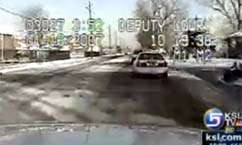 The shooting happened on January 16 after a traffic stop. The dash camera was rolling in one of the deputy's cars. It captured the events that unfolded.
Two patrol cars are on the tail of a Dodge Durango. The two people inside are suspects in a car theft. So when deputies pull the vehicle over at 4500 South and 1300 East, they communicate caution.
One deputy is heard saying, "High risk stop."
You can hear a deputy order commands to the driver. "Driver, throw the keys out of the vehicle."
He continues, "Get out of the vehicle."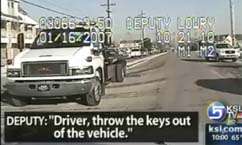 It's out of camera range, but the driver gets out of his vehicle with his hands up.
"Keep your hands in the air. Turn around," a deputy said.
A deputy yells to watch the passenger, who suddenly jumps into the driver's seat. You can see Deputy David Jensen run to the suspects' vehicle. The first three shots are from another deputy, who was aiming for the Durango's tires.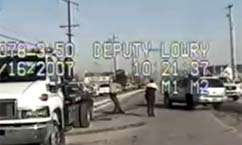 The suspect, Joseph Blair, is hit once in the arm as he speeds away. Not long after that, police found him passed out behind a house, miles away in Salt Lake City.
After the shooting, Deputy Jensen -- whose bullet hit Blair -- said the suspects' vehicle hit him. A third deputy, Alan Morley, shot at the suspect's windshield several times. He said he fired out of fear for his and Jensen's safety.
But the Salt Lake County District Attorney's Office found this video didn't support the deputies' stories.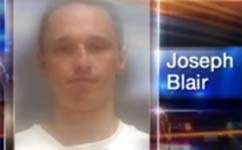 Their report says, "The suspects' vehicle never moved before the first shots were fired, and it never veered toward or hit Deputy Jensen." But the investigation also found criminal charges against the officers would be tough to prove in court. The D.A. has decided not to pursue it.
The Salt Lake County Sheriff's Office and the D.A.'s office declined to comment. The sheriff's office is still doing an internal investigation that will determine if any policies were violated. The deputies who fired their weapons are back on duty.
×
Most recent Utah stories