Estimated read time: 2-3 minutes
This archived news story is available only for your personal, non-commercial use. Information in the story may be outdated or superseded by additional information. Reading or replaying the story in its archived form does not constitute a republication of the story.
Marc Giauque, KSL NewsradioKSL is celebrating its 85th birthday this month. It's one that few other stations around the country can claim. KZN took to the air on May 6, 1922, and has been broadcasting ever since.
Listeners for eight and a half decades now have connected with KSL for news, talk, music, sports and all kinds of information.
From a shack atop the Deseret News building it began on May 6. Engineer H. Carter Wilson speaking the first words that may have sounded something like this: "Hello, hello, hello, this is KZN, the Deseret News, Salt Lake City calling. KZN calling!"
Later that day, there was a formal ceremony attended by LDS Church President Heber J. Grant, and Apostle George Albert Smith, who would speak of the occasion in 1947.
Albert Smith recounted, "I had the privilege of riding the first bicycle that came into Salt Lake City. I've talked on the first telephone that was installed here. I witnessed this magnificent city rise from the dusty streets on which I played as a barefoot boy, and 25 years ago I participated in the inaugural broadcast."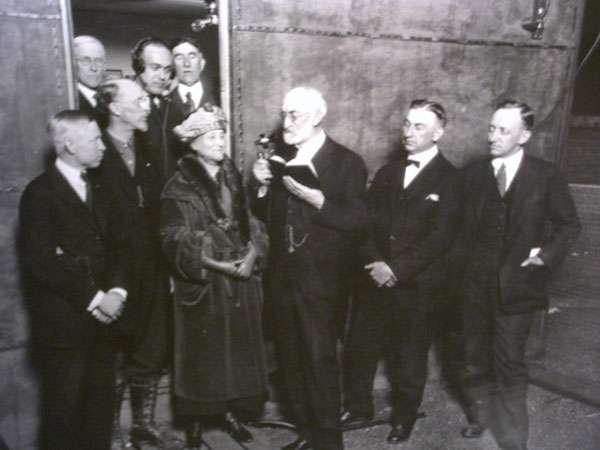 That inaugural broadcast included a promise to serve listeners with news, music, weather and other data of interest--a stream of information that's entertained, informed and involved listeners since.
As more people embraced the evolving technology, KZN grew, ultimately changing its name to KSL, its frequency to 1160 AM, and increasing its output to 50,000 watts. Bruce Reese is the President and CEO of Bonneville International Corporation.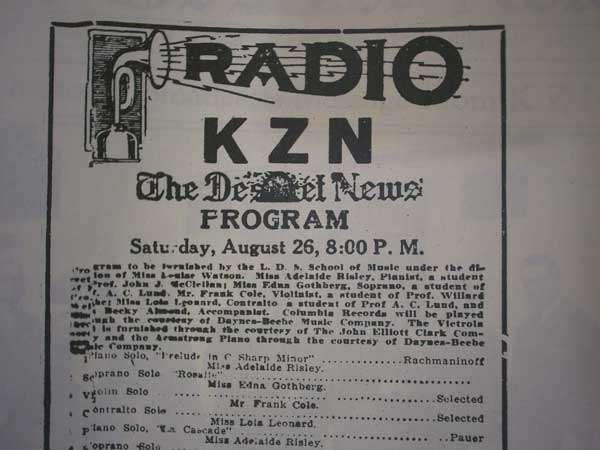 And with that super signal, entertainment, civic, religious and news programming filled the airwaves. Music, dramas, even game shows entertained.
Religious programming featured devotionals, speeches, and of course Music and the Spoken Word, the Tabernacle Choir broadcast that is now the longest-running network program.
Sports also became an integral part of KSL's offerings, from the Bonneville Salt Flats to local arenas. KSL has been a place for people to interact to find the right route home and, above all, to get the latest news and information. Whether it was World War or the War on Terror, news has been a KSL staple.
×
Photos
Most recent Utah stories