Estimated read time: 3-4 minutes
This archived news story is available only for your personal, non-commercial use. Information in the story may be outdated or superseded by additional information. Reading or replaying the story in its archived form does not constitute a republication of the story.
Tom Callan & Sarah Dallof Reporting It's a driving nightmare: you look down the road to see a piece debris falling off another vehicle and flying at your car. UHP and UDOT say that is happening more and more on Utah freeways and they're issuing a warning to drivers.
The Utah Highway Patrol and Department of Transportation are drumming up a PR campaign to clear the roads of dangerous debris.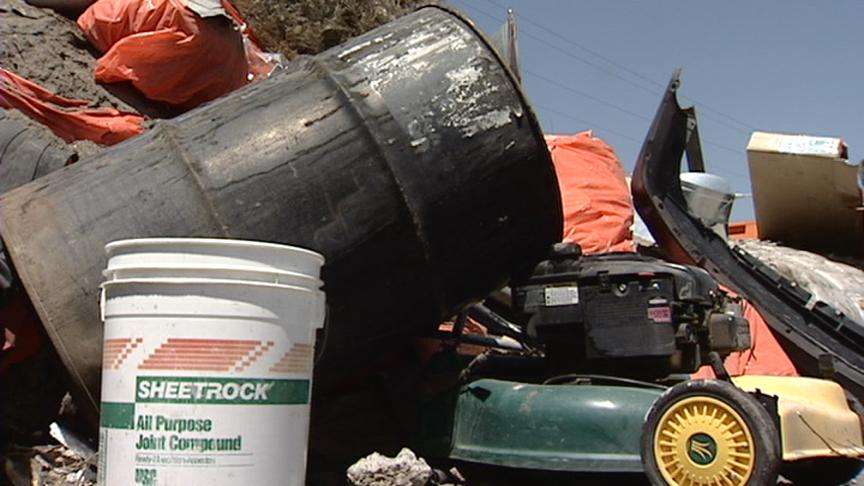 Drivers are tired of their windshields serving as dartboards for everything from bouncing pebbles off semis to tumbling lumber off flatbeds.
Sergeant Jeff Nigbur with the highway patrol says he's seen "...mattresses, lawnmowers, you name it. We've actually seen hot tubs on the freeway. They get lost out of the back of vehicles."
Sgt. Nigbur says if you don't tie it down and it falls in the road you will be fined $72 or $282 for commercial trucks, "...so we can avoid having to have troopers run out into the freeway and grab the stuff." And there have been some close calls.
UHP troopers say debris is seasonal. In the winter they see a lot of Christmas trees.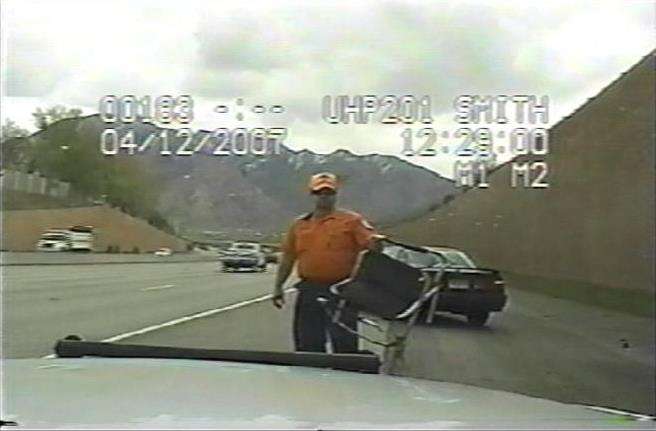 With the warm weather right now they're seeing more tires. But they want drivers to be prepared for anything at anytime.
Major Keith Squires with the Utah Highway Patrol says, "I've seen everything from a mannequin left out in the road that someone thought was a body to washing machines."
And it's a growing problem. Clearing the road of the dangerous debris is the job of UHP troopers who rely on a fellow deputy to slow traffic so they can run onto the road.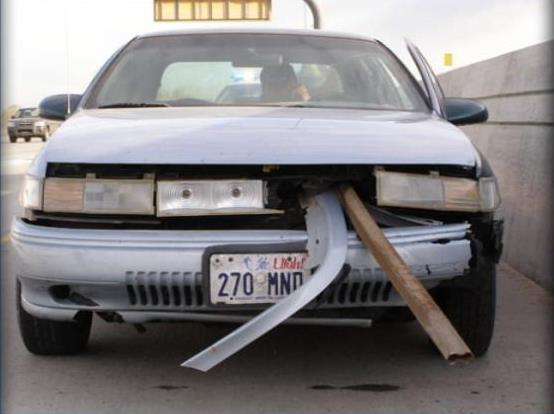 Trooper Donavan Lucas explains, "We're going to the debris calls at the same time people are doing criminal activities--DUI drivers, impaired drivers."
UHP and UDOT are reminding drivers to tie down their loads, something that's already required by law but often ignored.
Carlos Bracaras with UDOT says, "Sixty-mile-an-hour winds are extremely strong. You can blow a load you might think is stable right off a vehicle easily."
Debris has caused about 100 accidents a year for the past couple of years, including last November when driver Jason Goley was on his way to work. Goley explains, "The payload of a pickup truck instantly was dumped from the back of the pickup truck onto I-15 in front of me." The payload turned out to be steel bars which flew through the grill of this car and caused at multi-car pile-up. Amazingly, no one was killed.
Goley's driving changed immediately. "Everytime I drive my pickup truck I think about, 'Is there something in the back that might fly out?' As I drive my car I try to be more cognizant about how far I'm following behind someone."
If you don't tie down your load you could face misdemeanor charges, and if your actions cause a crash or injuries you could be responsible for those as well.
Troopers say you don't need to be in an accident to learn this lesson.
×
Most recent Utah stories