Estimated read time: 1-2 minutes
This archived news story is available only for your personal, non-commercial use. Information in the story may be outdated or superseded by additional information. Reading or replaying the story in its archived form does not constitute a republication of the story.
**Photo Courtesy Utah Highway Patrol**Team Coverage
A man leads officers on a high-speed chase across two counties, driving on just three rims and one tire.
It all started last night on I-15 in Farmington. A trooper tried to pull 23-year-old Jacob Proctor over for an illegal lane change. Proctor sped away. On I-15, in West Bountiful, troopers spiked the suspect's tires.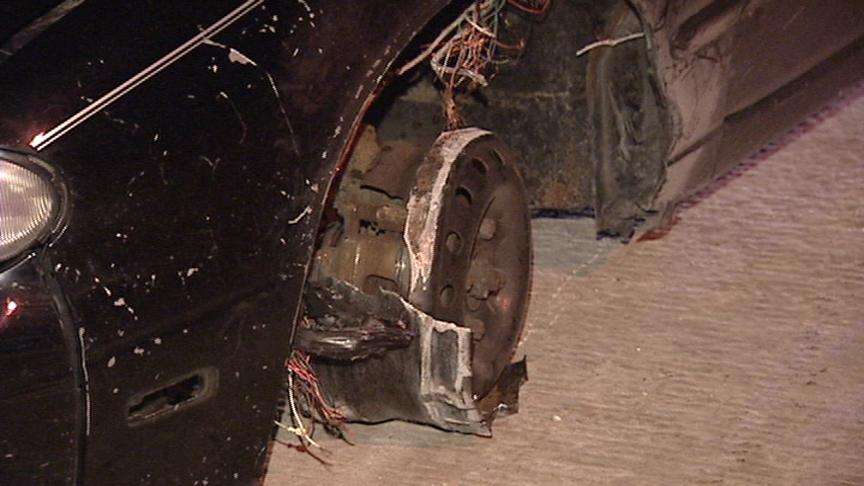 Lt. Shawn Judd of the Highway Patrol said the idea of the spikes was to let the driver know that alluding authorities was futile. One tire blew, then another, and another. But the chase didn't end. The suspect was determined to keep going. He continued to drive on his rims.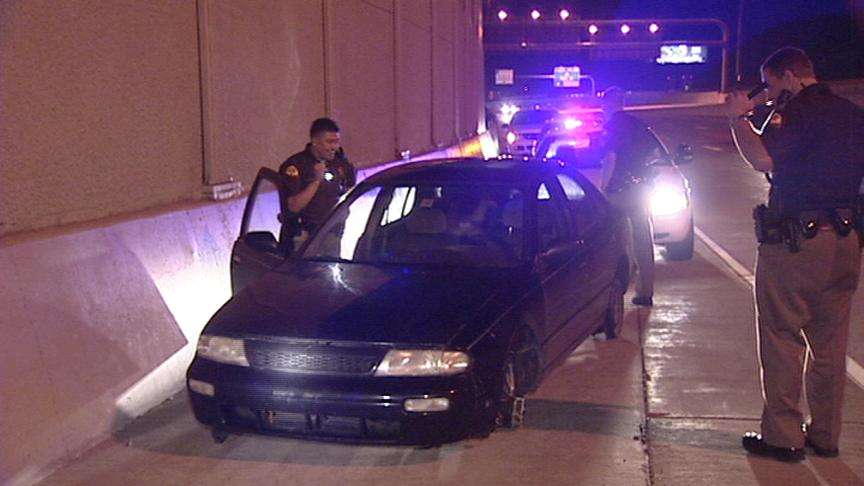 The chase ended when the car eventually broke down near the I-215 on-ramp, near 5300 South and I-15. Lt. Mark Zesiger of the Utah Highway Patrol said, "The rims eventually failed and the car was failing. When the vehicle was failing so bad that the driver couldn't maintain his speed, he jumped out and attempted to run on foot." It didn't take long for troopers to catch up to Proctor. He was arrested.
Troopers say Proctor had more than $13,000 in active warrants, including a warrant for DUI. As an alcohol-restricted driver, Proctor was required to have a device that takes breath samples before the car will start, but he didn't have one.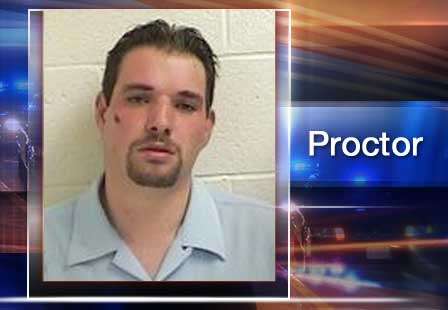 He was booked into the Davis County Jail for numerous felony and misdemeanor charges.
The UHP said that during the chase traffic was light on I-15. They also said troopers were closing on-ramps and holding cars back for public safety.
×
Most recent Utah stories