Estimated read time: 1-2 minutes
This archived news story is available only for your personal, non-commercial use. Information in the story may be outdated or superseded by additional information. Reading or replaying the story in its archived form does not constitute a republication of the story.
Richard Piatt Reporting Utah's old Capitol building has a new lease on life: It has a good chance of surviving an earthquake. Contractors made that point at a ceremony deep underneath the building today.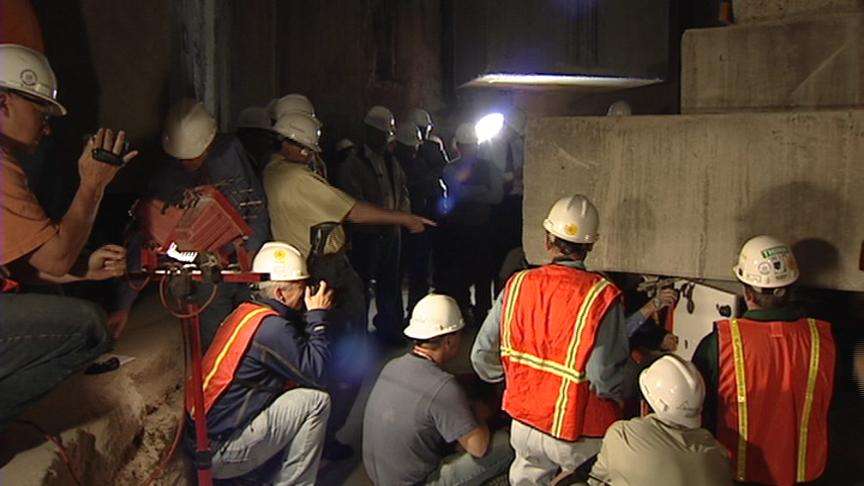 A lot of people are getting curious about the Capitol renovation. But the people with the keys aren't letting anyone in to take pictures just yet. But today's event is just as important as the other renovations because the earthquake-proofing is done.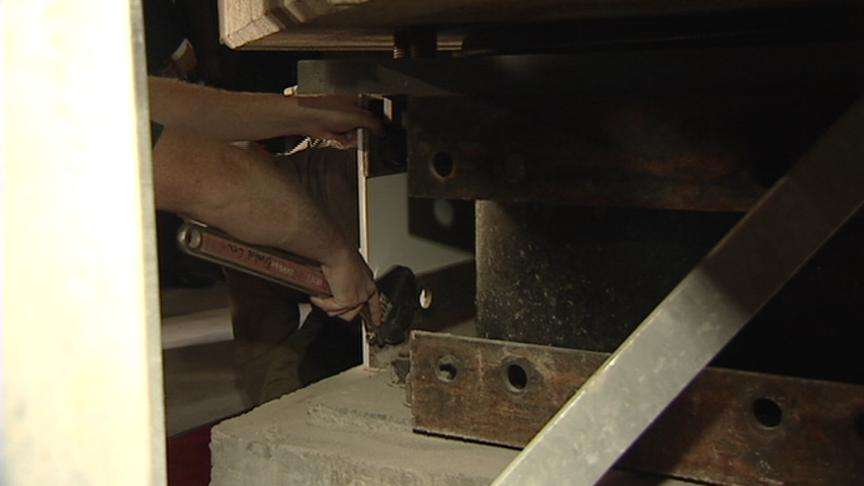 It's the kind of picture that doesn't speak for itself: bolts being loosened on plates holding a base isolation unit in place. In fact, 265 round disks are now under the old Capitol building that will support the building and allow it to absorb the shock of an earthquake. The rubber and metal units can absorb up to a magnitude 7.3 earthquake, and at the same time support the building which weighs 168,000,000 pounds.
The old structure could not have survived much of a shake. In effect, the whole building would have come crumbing down, causing a lot of deaths if people were inside.
The first of the isolators went into place almost two years ago. Work crews had to transfer the weight of the building as they removed and replaced the old concrete footings.
John Valentine, president of the senate, said, "After we saw the modeling of what would happen in the event of even a moderate earthquake, it was kind of scary being in this building as a member of the senate until it was finished."
Together with the renovations of the rest of the Capitol, this project is costing about $200 million.
The Capitol building will be open this fall, and a lot of people are looking forward to seeing it.
×
Most recent Utah stories