Estimated read time: 2-3 minutes
This archived news story is available only for your personal, non-commercial use. Information in the story may be outdated or superseded by additional information. Reading or replaying the story in its archived form does not constitute a republication of the story.
John Hollenhorst ReportingA family in Heber City this weekend is dealing with the loss of twin brothers who were born nine years ago and died this weekend, just nine hours apart.
Family members say the twins were exceptionally close, almost telephathic, and both suffered from the same rare illness.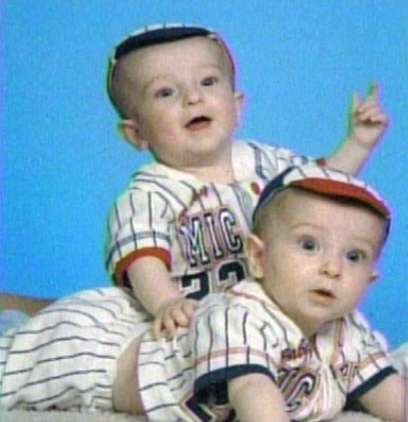 Ordinarily, when parents lose two children nine hours apart, you'd think of it as a tragedy. But the parents of Tyrel and Logan Witt steered us away from that word. They call their boys The Witt Warriors and see their lives as a gift that brought out the best in everyone.
With a carpet of photographs, the Witt family remembers the two boys who entered their lives and stayed just nine and a half years.
For their first three years the fraternal twins seemed normal, but one day, Tyrel stumbled and had trouble walking. Then Logan, too. Then the seizures began.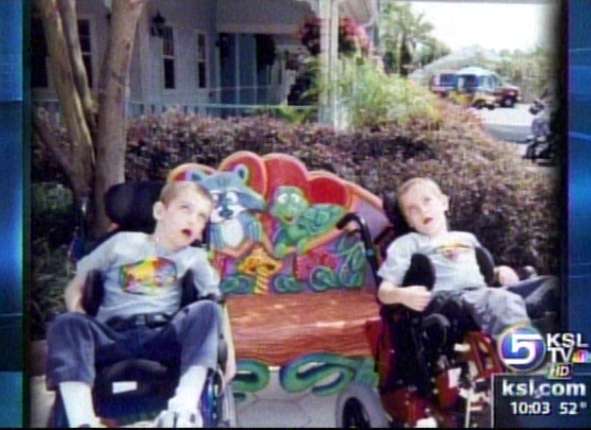 The twins' father, Leo Witt, told KSL, "And we continued until the day they passed, with hundreds of seizures a day."
It took two years for doctors to figure it out. "When the doctor took us into his office and said, 'We finally know what's wrong with the boys,' I said, 'Awww, I've got the world by the tail, we know what it is, we can fix it.'"
But the news could hardly have been worse. A rare neurological condition called Batten Disease would rob the boys of their sight, their speech, their ability to move, and finally, their lives.
"I raged at God. I pleaded with God. I threatened God. I begged with God," Leo said.
Leo Witt says he thought it was a punishment from God, until he realized it was actually a great gift. "As the disease progressed, we began to see that there were good people in this world. And the boys seemed to just, they seemed to draw the good out of others."
Neighbors, friends and strangers rallied to help the boys. People always felt better, the parents say, because the twins made others feel special.
One day, as blindness set in, Leo held his son Logan wondering what it would be like to be swallowed by darkness. He felt the boy's hand touch his cheek.
"It was me that he was comforting! And they had that about them, that they made everyone else feel better for being with them," he said.
When Tyrel faded away late Friday at their home in Heber, it surprised no one that Logan quickly followed.
Linda Witt, the twins' mother, said, "You know, I rejoice that I was able to have nine-and-a-half precious years with such perfect souls of our Father in Heaven."
They say the only tragedy is that no one has developed a cure for Batten Disease. It's an orphan disease, so rare, pharmaceutical companies don't consider it a worthwhile investment.
In lieu of flowers, the Witts suggest contributions to the Batten Disease Association.
×
Related links
Most recent Utah stories