Estimated read time: 3-4 minutes
This archived news story is available only for your personal, non-commercial use. Information in the story may be outdated or superseded by additional information. Reading or replaying the story in its archived form does not constitute a republication of the story.
KSL Team CoverageAn 18-year-old high school student was released from jail a few hours ago after police arrested him this morning for bringing a karate staff to Hunter High School in West Valley. The school was locked down this morning after there were reports that a man with a rifle was inside.
Immediately after hearing the reports, West Valley police officers and their SWAT team secured the school and went looking for the man inside. They found him, and it turns out the supposed rifle wasn't a gun at all.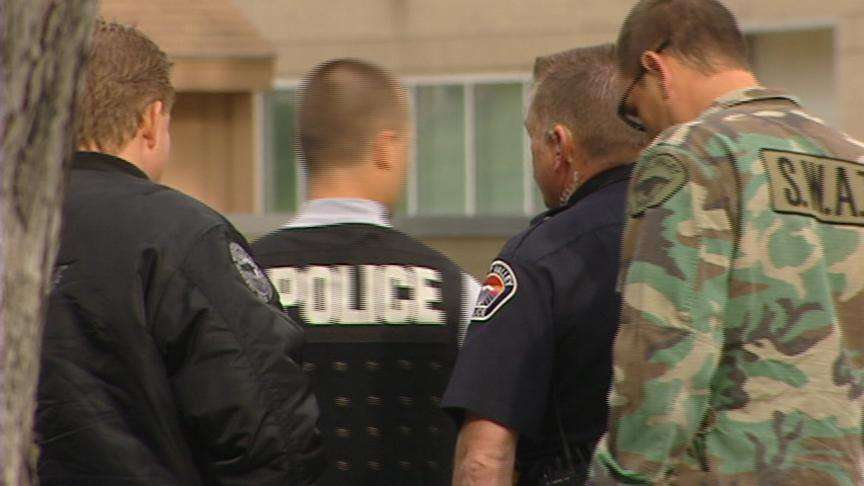 West Valley police moved fast to get into Hunter High School after a man driving by called them to say he thought he saw a man going into the school holding a rifle.
Meanwhile, parents starting arriving, worried for their children while students were locked outside wondering what was going on inside. "I don't know. All this stuff that's going on the past couple of weeks, kinda of scary," said Hunter High School senior Taylor Jensen.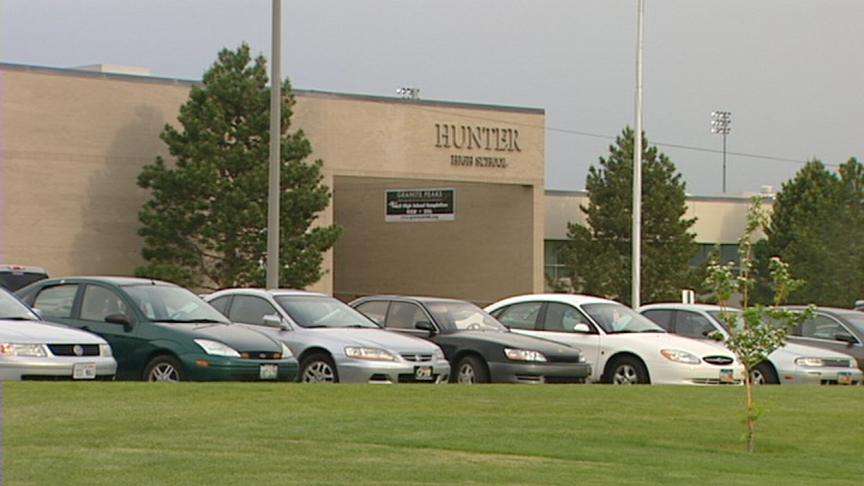 Eventually, word spread that everything was OK. "No injuries. No reports of gunfire. Thank God," said concerned parent Diana Ochucki.
Police say the rifle was actually a wooden karate staff. It was wrapped in a coat so it could easily be mistaken for a gun. "He said I should have used more common sense than I did. I didn't sense maliciousness from him. He brought the wooden sword to school to show his friends and they were going to make some movies afterwards," said West Valley City Police Department Lt. Bill Froehlich.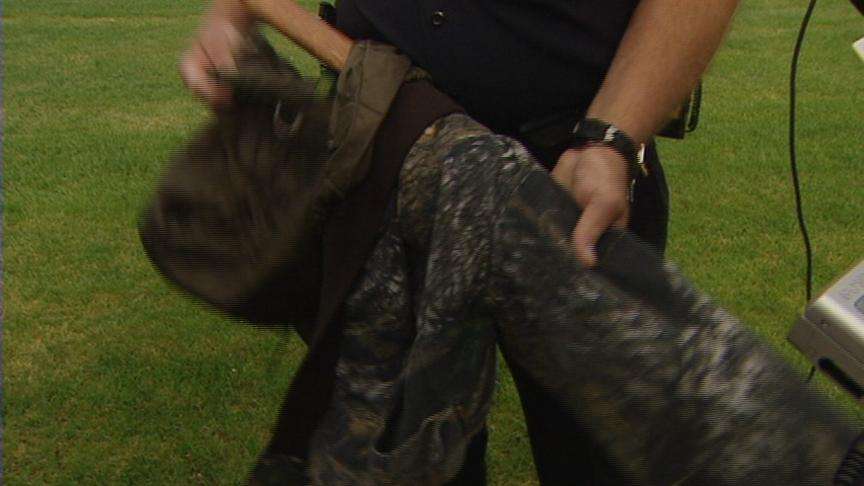 18-year-old Julian Martinez, a student at Hunter High, was arrested and charged with bringing a weapon into school. Police say he told them he was only bringing it to give to one of his friends and never knew all the tension he caused. He faces charges of possessing a dangerous weapon. "It's one of those things where I'd rather be safe than deal with it in a different way and say well, something happened because we didn't effectively respond," Lt. Froehlich said.
Some felt it was an innocent mistake. Almost two hundred people commented on ksl.com about the incident.
"As soon as we heard that it was some kid with a stick, we were frankly embarrassed that such a big deal was made..." --Hunter High Student
"A bow staff isn't exactly two pistols...There is a total lack of common sense nowadays, and paranoia is filling the void." -KSL Viewer
Police say they'd like to commend the person who called this in. Even though it didn't turn out to be a gun, police say you never know.
Julian Martinez now faces four misdemeanor charges, including bringing a dangerous weapon to school-just three weeks before his graduation. Some, including Martinez' mother, feel the number of charges are overkill. She told Eyewitness News that once police knew it was not a gun, they could have handled this differently. But police say this was a serious incident and they believe the public will stand behind them.
No one was injured in the incident. Hunter High School is located near 4200 South and 5600 West.
×
Most recent Utah stories