Estimated read time: 2-3 minutes
This archived news story is available only for your personal, non-commercial use. Information in the story may be outdated or superseded by additional information. Reading or replaying the story in its archived form does not constitute a republication of the story.
SALT LAKE COUNTY -- Salt Lake County residents will have to dig deeper into their pocketbooks. For many, taxes are going up while home property values are down.
As the market cools, values drop -- but property taxes are up. Salt Lake County Assessor Lee Gardner says residents are looking at lower market values for their properties this year.
"Roughly 90 percent will see a decrease in value," Gardner said.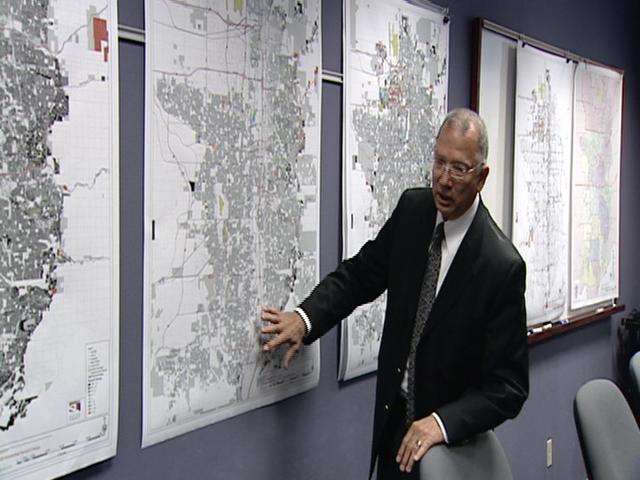 Yet, lower values don't necessarily mean lower taxes.
"As the values decrease, the tax rate is increased to allow the tax amenities to receive those same dollars they received the year prior," he said. "I'm in the same boat, my taxes went up over $400."
The cost for things like police, roads and school districts -- all funded by property taxes -- hasn't gone down. Gardner says it's a balancing act: As the market fluctuates and property values drop, taxes must go up.
Certain parts of the county have taken a bigger hit than others; for one, some property values in Holladay dropped dramatically.
"They've also seen a higher increase over the years as well," Gardner said. "What goes up must come down."
Though a $19 million budget shortfall for the current fiscal year was overcome without a tax increase, mostly through program cutbacks, reduction of noncritical services and the elimination of almost 70 jobs, taxpayers in Salt Lake City who own average-priced homes still likely will see their property tax bills go up in excess of $100.
Bonds increasing SL County Property Tax
In November 2009 Salt Lake County voters approved a $125 million bond for a new Public Safety Complex. The complex will be built on 300 East between 400 and 500 South and is expected to be completed in 2012.
In 2003 Salt Lake City voters approved a $15 bond for a new sports complex with soccer fields, baseball diamonds, a stadium and parking lot to be built west of the Jordan River at 2200 North.
Some Salt Lake City residents saw slight increases in property values, but they'll get hit with a nearly 16 percent increase in taxes.
That's largely because residents will start paying on two voter-approved bonds for the new public safety building and the sports complex. In 2003, voters approved $15.3 million for the first phase of a soccer and sports complex, now slated for a site near the Jordan River, and last year, a $125 million bond to construct a new public safety building got a resounding thumbs-up at the polls.
"The Regional Athletic Complex has been in the works for several years, and we saw that one coming for a while and knew that was going to hit," said Lisa Harrison Smith, spokesperson for Mayor Ralph Becker.
Now, the time to start paying those bonds begins, and a total of $9 million is due in the coming year to cover the loans.
Salt Lake City budget director Gina Chamness said the remaining approximately 4 percent is being collected to cover a property tax judgment levy and funds related to a dispute between Salt Lake City and Salt Lake County over taxes collected for emergency services.
If residents feel their property value is different than what the county says it is, they can appeal by contacting the Salt Lake County Assessor's office.
------
Story compiled with contributions from Anne Forester and Arthur Raymond with the Deseret News.
×
Related Links
Related Stories