Estimated read time: 2-3 minutes
This archived news story is available only for your personal, non-commercial use. Information in the story may be outdated or superseded by additional information. Reading or replaying the story in its archived form does not constitute a republication of the story.
Jed Boal ReportingWhen your car breaks down and you take it in for service you want it back quickly, but you also want the job done well. Top Utah automotive technology students squared off in the garage today at Salt Lake Community College to test those skills.
There was plenty of tension hovering over the horsepower under the hood as high school automotive technicians rattled their brains and revved their engines to unravel the problems pre-programmed into some Mercury Marquises.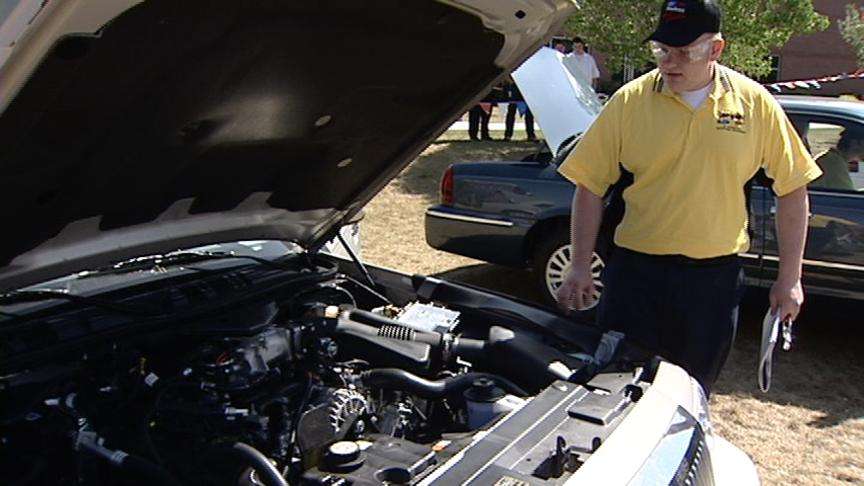 Ten cars were identically pre-bugged, and the students were given only an hour an a half to fix the car and drive it to the finish line.
The winning team heads to the finals in the Ford AAA Auto Skills Competition.
Mark Woods of AAA says, "They're on the clock. They're trying to fix the car for the customer who's waiting. So there's a timing issue and a quality workmanship issue."
Jace Hilton and Chaise Roberts, both of whom are seniors at Riverton High, plan to have careers as technicians. Hilton says of automobiles, "They're just fascinating. The engine and the way they can produce so much power. One little thing can make the engine run like crap. I just think it's fun."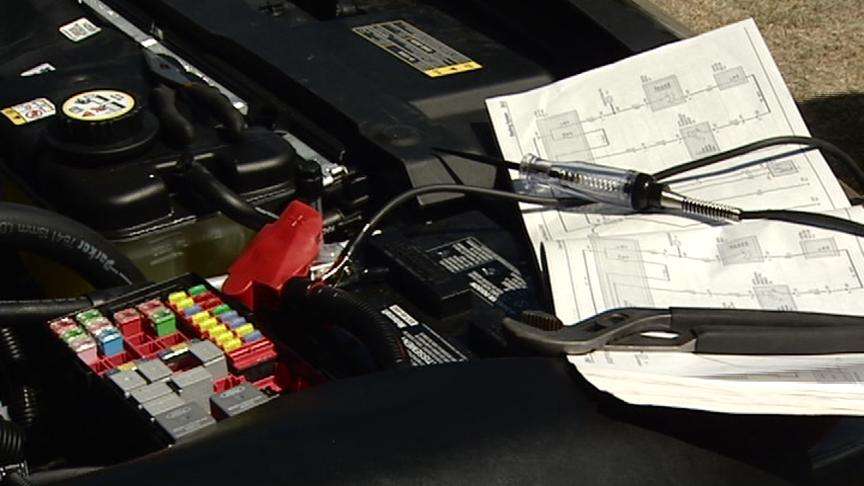 Each of the teams starts off with a repair order, but it's awfully vague. That makes the job a lot tougher than when you bring the car in and tell them what you think is wrong with it."
Roberts explains, "We got it here. Wish we would have got it here faster. If we had had more time, we would have had more bugs checked out."
Competition manager Brett Baird says of backyard tinkering on cars, "It's going away, just because of the special equipment requirement you have to have. The general owner of a car can't afford to buy the scan tools necessary, or the education necessary to run the scan tools."
Only two teams started the cars and crossed the finish line. The others stuck around to fix the problems, because that's what their bosses will expect someday.
All of the students will receive scholarships from Salt Lake Community College. Ben Fishburn and Aaron Jueschke of Cottonwood High School won the competition. They will advance to the finals in Michigan next month.
×
Most recent Utah stories