Estimated read time: 2-3 minutes
This archived news story is available only for your personal, non-commercial use. Information in the story may be outdated or superseded by additional information. Reading or replaying the story in its archived form does not constitute a republication of the story.
Ed Yeates ReportingThe same Utah surgical team that separated the Herrin twins is about to separate another set of conjoined twins, two six-month-old girls from Ogden.
It's dejavu for Primary, but in a different way. All being well, about seven to eight weeks from now, conjoined twins Avery and Allyson Clark will be separated in another surgery there.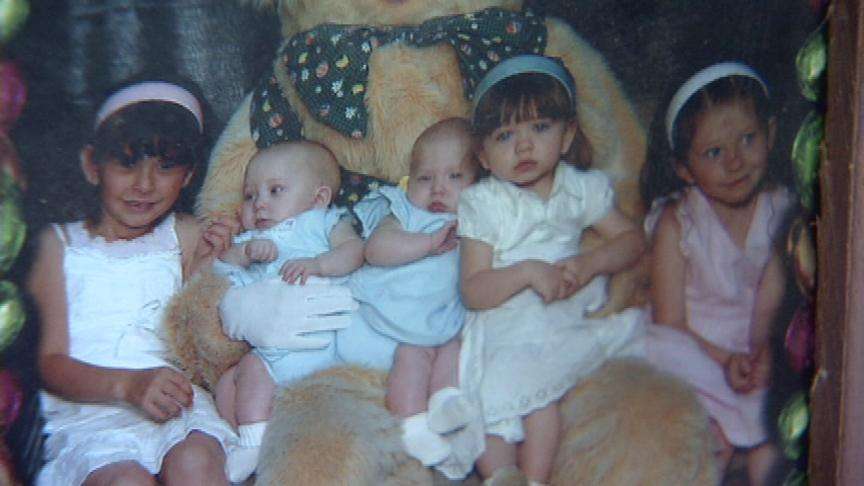 The twins are the daughters of Anna and Kerry Clark at Hill Air Force Base. Kerry is an F-16 crew chief. The girls were born at UCLA, but the military gave him the option to be stationed at a base near a hospital where the girls could be separated. Kerry and Anna chose Hill with Primary nearby because of the success with the Herrin twins.
"This was our option. They said we could go here or Phoenix. And this was a better choice, so, because they had done the twins here. So I was really, I wanted to go somewhere where they've done this."
"The way Allyson and Avery are joined together is extremely rare, but it's also to their advantage. They share no vital organs, no bone. In their case, the separation probably will be less critical than you would find in most conjoined twins.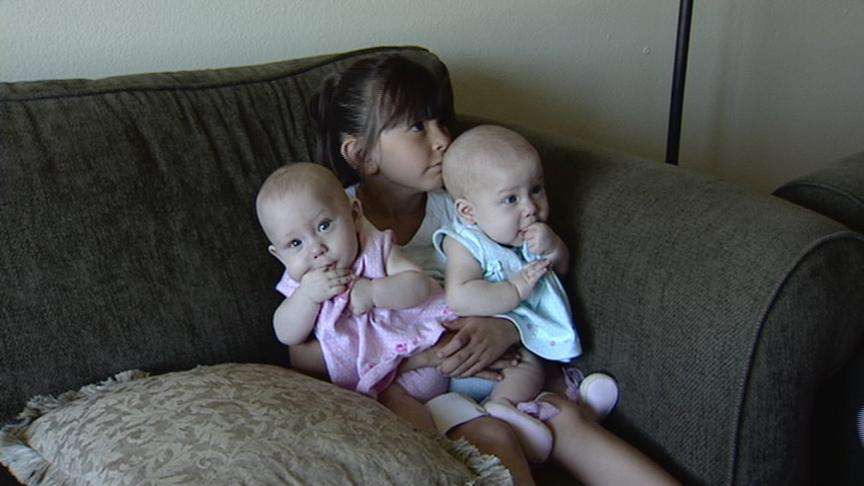 Kerry Clark told KSL, "They're joined at the base of their spine, right where the tailbones come down. It's almost, they almost touch but then their spinal cords come down and touch at the very bottom."
Anna Clark said, "And everybody was saying, 'We've never seen these twins before.' It's not common to see ones as good as ours, so we feel really lucky."
The outlook for separation looks very good. In fact, the most serious complication for the twins right now may soon be remedied. "Because of the way they have to lay all the time their heads are starting to get a little out of shape. So there are helmets that push their heads back into shape that we're getting real soon," Kerry said.
Like the Herrin family, the Clarks are anticipating reactions when their girls are separated.
"I don't know if I'm going to be able to keep myself from crying. You know, we're just so ready to have them as two separate babies."
"They're starting to not fit into anything. One will be sleeping and one will want to be picked up. So it's definitely time. We're going to be really happy," Kerry said.
The twins will get expanders first to stretch their skin so surgeons have enough to cover the open areas after separation, a separation that, hopefully, is now only weeks away.
×
Photos
Most recent Utah stories