Estimated read time: 2-3 minutes
This archived news story is available only for your personal, non-commercial use. Information in the story may be outdated or superseded by additional information. Reading or replaying the story in its archived form does not constitute a republication of the story.
Jed Boal ReportingWe've all pulled up behind that driver in the fast lane who just won't move to the right; now, a new law will move that driver along.
If you like to drive in the fast lane and stay there, you may soon chat with a state trooper, like Sergeant Glen Porter. "When you have a slower vehicle in the left lanes impeding traffic, a lot of people get impatient, they'll make unsafe lane changes," he said.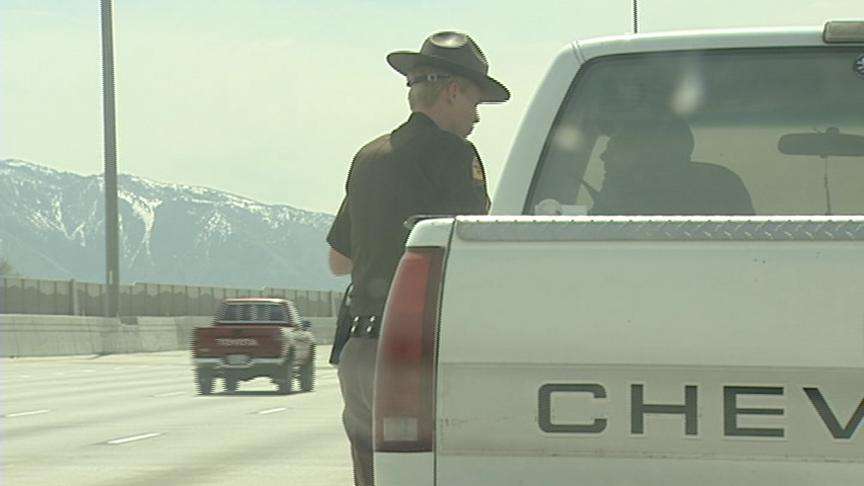 That's a hazard for all motorists. Impeding traffic was already a violation on the books, but there's a change or clarification in the traffic code: "An operator of a vehicle traveling the left general purpose lane shall, upon being overtaken by another vehicle in the same lane, yield to the overtaking vehicle by moving safely to the right." You cannot impede the movement or free flow of traffic in the left lane.
Troopers hear all kinds of excuses, like, the driver was distracted or not paying attention. "Other times they don't like other vehicles to speed, so they take it upon themselves to slow others down. In the meantime, it certainly creates a hazard," Sgt. Porter said.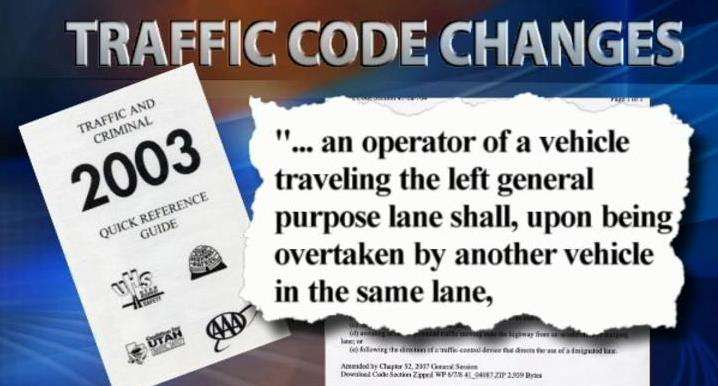 The idea behind the law is to improve traffic flow for all motorists. The UHP points out that it's certainly not a green light to speed. Sgt. Porter tells KSL, "As long as they can do so safely, they're required to move over."
So, there's to be no lingering in the fast lane, even if the driver behind you is breaking the speed limit.
In the HOV lane this does not apply. You do not have to move over; however, it's courteous to move at highway speeds.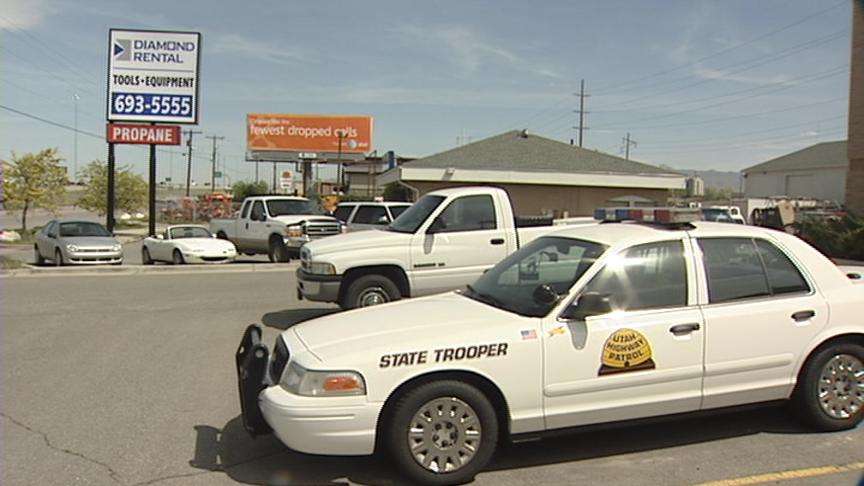 Another change in the traffic code: You only need to signal two seconds before changing lanes, that's down from three seconds. The UHP reminds us all that it's the law to signal our intentions.
×
Most recent Utah stories