Estimated read time: 2-3 minutes
This archived news story is available only for your personal, non-commercial use. Information in the story may be outdated or superseded by additional information. Reading or replaying the story in its archived form does not constitute a republication of the story.
Whit Johnson Reporting With the summer-like weather we're having, it's a perfect time to be outside and get some exercise or finish some repairs around the house. There are dangers that come with nice weather, and if you're not careful, it could be too much too soon. It can be anything from spraying weed killer in your garden to fixing a damaged roof.
For some, it's time to start working toward that summer swimsuit body.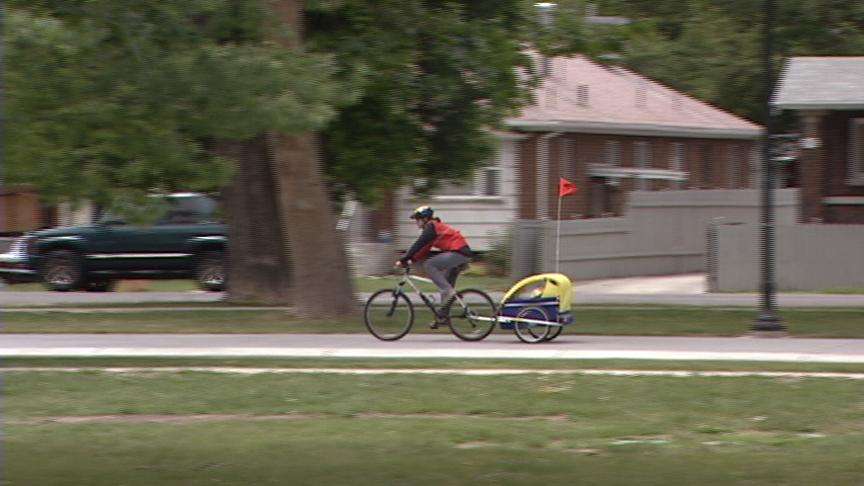 For others, it's time to do chores outside the home. But you might not want to jump into your warm weather activities too quickly, because you could end on a trip to the ER. Geana Randall with the Valley Emergency Communications Center says, "So they get out and find out they're not as healthy as they thought they were."
Emergency dispatchers say every year around this time they see nearly a 20 percent spike in 911 calls. They get reports of people cutting their hands while doing yard work, breaking their legs after falling off the roof and having a heart attack during a long run.
Randall says, "That person that's just been a couch potato all year long, they start seeing the ads for the bikinis and that sort of thing, so they're going to take a big jump. They're going to do everything at once."
Other emergency calls are for allergic reactions.
Gardening requires more than hard work and attention to detail. Many of the chemicals that keep your garden healthy can be dangerous to people and pets.
Horticulturist Larry Sagers with Utah State University warns, "Read that label, and you might think you remember what it said from last year, but you probably don't."
University Health Care offers these safety tips for the spring: ease into outdoor activity, take a break when you get tired and wear proper protection when gardening or working around the house.
And if you find yourself in trouble, Randall says, "Always have a phone handy, especially if (you)'re home alone."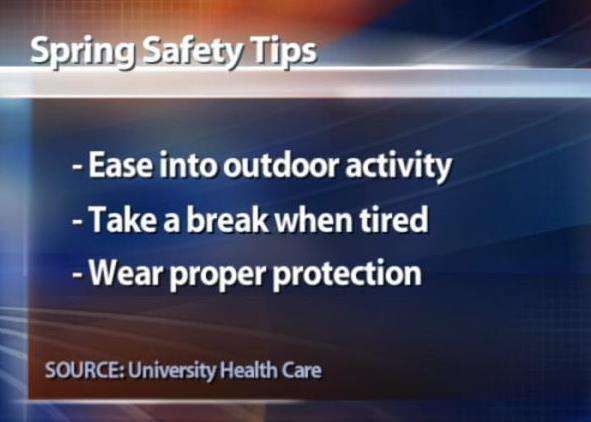 Something else to remember, if you get lost while on a hike and call 911, stay on the line until dispatchers can find your location. A cell phone call is not always traceable.
Enjoy the sunshine, but just be careful.
×
Most recent Utah stories