Estimated read time: 3-4 minutes
This archived news story is available only for your personal, non-commercial use. Information in the story may be outdated or superseded by additional information. Reading or replaying the story in its archived form does not constitute a republication of the story.
Tonya Papanikolas ReportingThe Salt Lake County Council watched a presentation this afternoon on the financial ramifications of the Granite School District splitting in two.
Right now the plan is just in the study phase. Several cities wanted to see how this would impact the east side schools, which would be splitting off, and the remaining west side schools.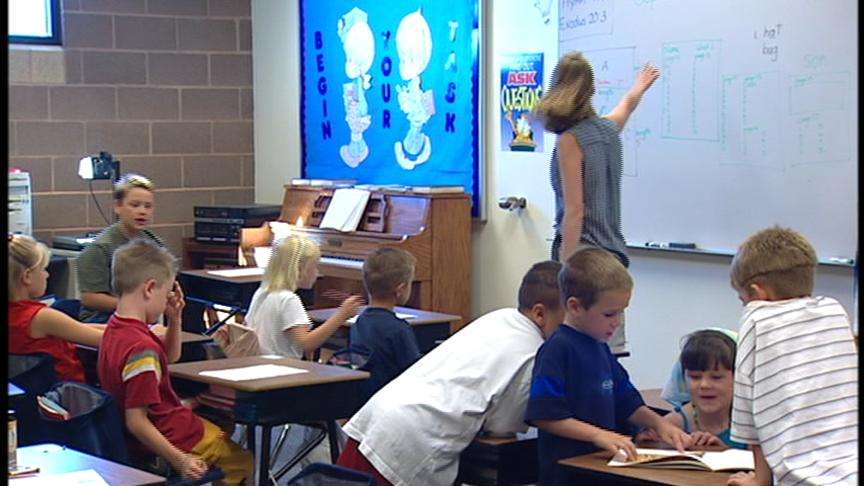 After seeing the feasibility study, the mayor and prominent council members said details definitely need to change in order for this plan to move forward.
Currently the Granite School District has 70,000 students spread out east and west of the Jordan River. But many parents and local politicians would like to see more localized control. Concerned parent Jann McConkie says, "The school districts have gotten so big now that each parent does not have a chance, have a say any more, and it's nobody's fault."
Salt Lake County Councilman Mark Crockett says, "I think people all over the valley would rather have decisions closer to home if we can make that work financially."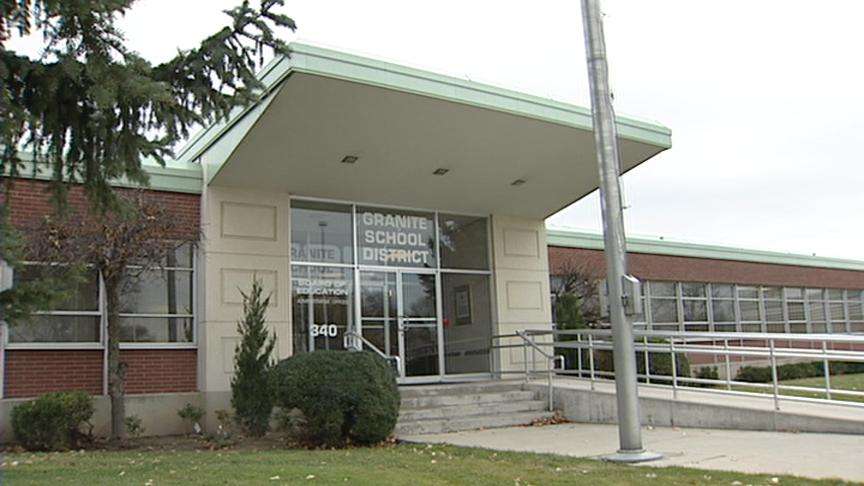 But financially, splitting the Granite District into an east and west side district would not be equally beneficial. "The west side would incur some significant extra costs and the east side might even see a tax decrease," says Salt Lake County Mayor Peter Corroon.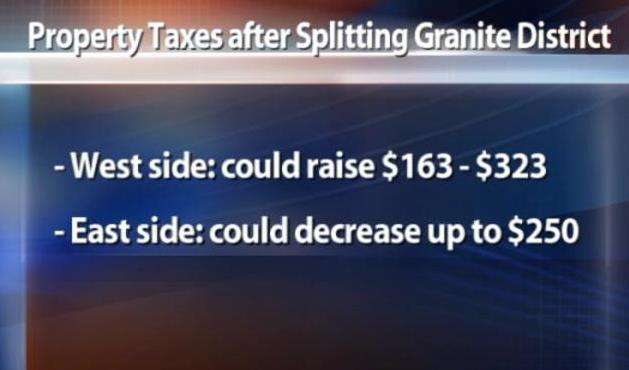 Today's presentation to the County Council showed what breaking the two districts would mean. For families in the west side district, property taxes could go up anywhere from $163 to $323 while the east side could decrease by up to $250.
Peter Corroon says financially the plan doesn't make scene. The plan isn't even legally possible, since many property taxes are already at the maximum rates allowed by law.
With the split, east side schools would also have higher teacher salaries, more tenured staff members, lower student-to-teacher ratios, more school building space and more funding for programs.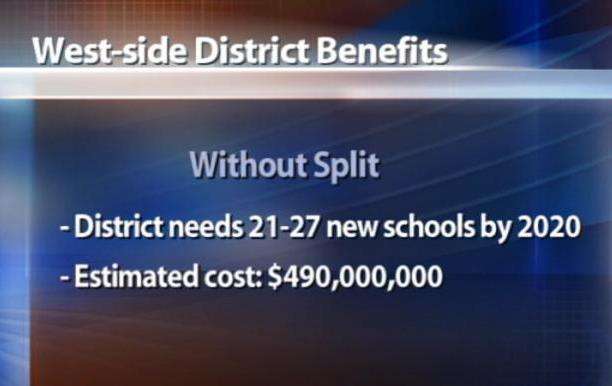 Crockett says, "I haven't ever heard from members of my district who would be for this if kids on the west side of the valley were going to be at all worse off."
Figures show splitting the district would cost the west side between $448 million and $602 million to build necessary new schools.
But even without the split, many point out up to 27 new schools will still be needed by the year 2020. The estimated cost would be $490 million.
So either way, the district does have to pay a lot of costs.
Several presentations concerning a proposed split of the Granite School District will take place tonight.
The presentations will discuss the feasibility of splitting the district and creating a new district composed of schools on the east side.
Granite School District Split Presentations
Millcreek Community Council
VMH Building
6:30 p.m.
Mt. Olympus Community Council
Churchill Jr. High School Library
8:00 p.m.
South Salt Lake City Hall
May 2nd - 7:00 p.m.
Holladay City Hall
May 3rd - 6:00 p.m.
East Millcreek Library
May 3rd - 7:00 p.m.
Public hearings on the issue will be held later this month.
×
Related links
Most recent Utah stories