Estimated read time: 2-3 minutes
This archived news story is available only for your personal, non-commercial use. Information in the story may be outdated or superseded by additional information. Reading or replaying the story in its archived form does not constitute a republication of the story.
Jed Boal ReportingSixteen Utah families are proud and relieved as their soldiers returned safely from war. The volunteer troops embraced their families at the airport Monday night after a sometimes-dangerous mission.
As one mother put it, one year isn't really that long a period of time unless you're waiting for someone to come home alive.
This is the moment these soldiers imagined during dangerous nights running security for convoys in Northern Iraq.
Sergeant First Class Jose Rosario with the U.S. Army Reserve said, "I couldn't believe it. It was a long year. It was like a dream come true."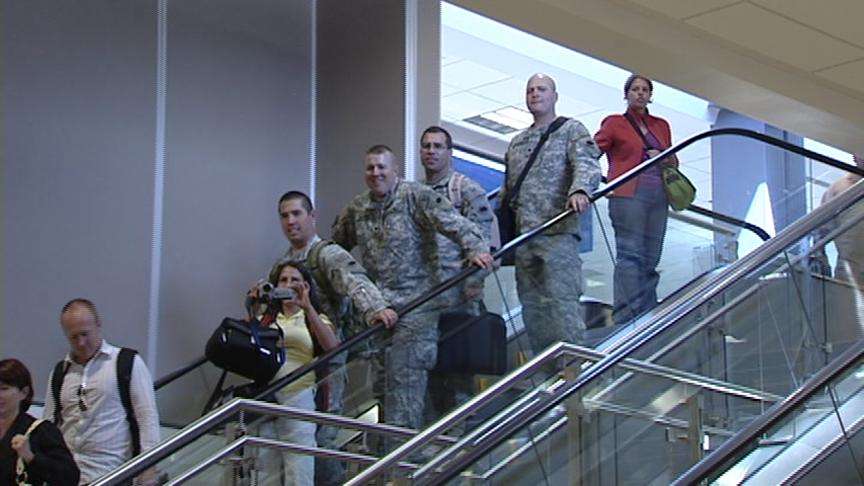 The 16 Utah reservists joined the 423rd Transportation Company out of Fort Carson. The Utah soldiers are truck drivers, mechanics and fuelers, and they all stepped up as soldiers.
Specialist Cameron Hardman said, "It was rough, but we didn't have any lives lost. We made it home safe, the whole unit."
In 360 missions they ran into more than 100 IEDs, the roadside bombs that are the number-one killer of U.S. troops in Iraq. The 423rd did not lose a single soldier, but 18 soldiers injured will receive Purple Hearts.
Sergeant David Corsi said, "Those guys did everything. I was the lucky one."
As violence in Iraq intensifies, wives, children and parents at home crave reassurance.
Corsi's mother, Katie, said, "I would have people ask me how I did it, and I'd say, 'I didn't think about it every day.' I loved phone calls, e-mails, daily contact to know he was alive."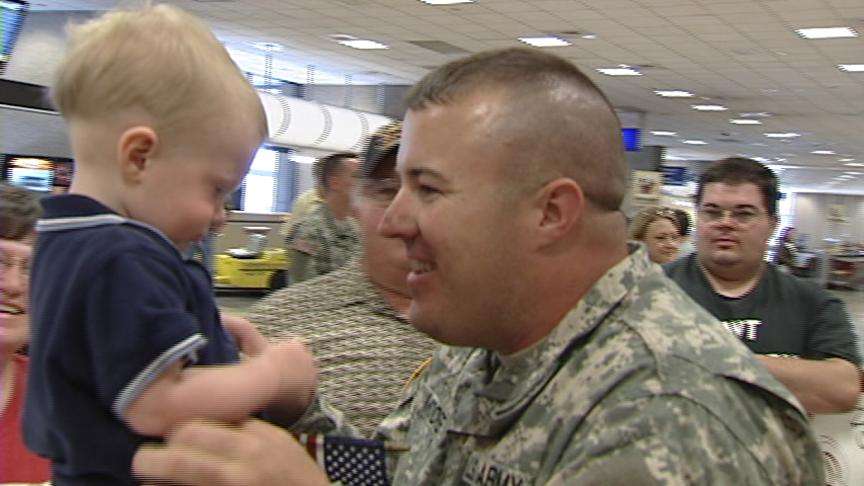 Another soldier's mother, Tammy Hardman, said, "A year isn't a lot in a life span. But a year waiting and wondering, that's a lot."
Specialist Ryan Taylor just wanted to savor the moment Monday night. "It's just good to be home," he told us.
Back home in his Sandy neighborhood, Taylor's neighbors showed him the kind of support he enjoyed at home while he was at war.
The 160-man unit logged 600,000 miles in convoy security.
×
Photos
Most recent Utah stories