Estimated read time: 2-3 minutes
This archived news story is available only for your personal, non-commercial use. Information in the story may be outdated or superseded by additional information. Reading or replaying the story in its archived form does not constitute a republication of the story.
John Daley ReportingConserve, conserve, conserve -- get ready to hear that word over and over this year. A mild and meek winter is translating into a meager and weak runoff.
There's not nearly as much snow in the mountains as there should be for this time of year, and that's our water supply, which means reservoirs won't get much of a recharge, and the danger of drought is again rearing its head.
Last year at this time Utah had plenty of snow and a very strong runoff. This year it's the opposite. Near-record low snow levels means a very meager runoff. Also, it was so warm that the runoff season started a month early, in early March.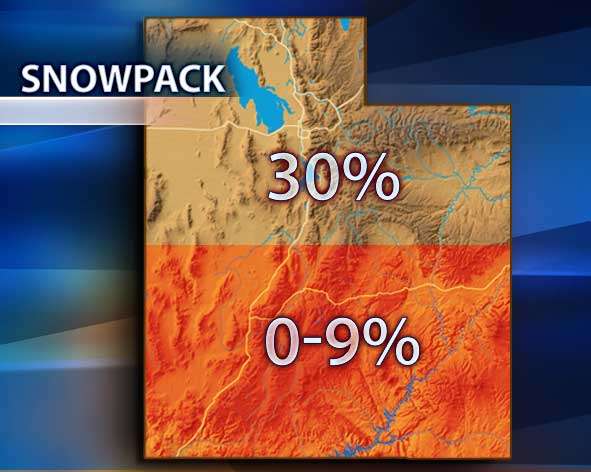 In northern Utah snowpack is about 30 percent of normal. In southern Utah it's in the single digits or has already melted, which means little to no increases in runoff.
Brian McInerney is a hydrologist for the National Weather Service. He said, "If you were in southern Utah, those rises will almost be non-existent. They might not even have a runoff in some areas of southern Utah, the snowpack is so low. We just don't have enough snowpack in the mountains right now to produce any kind of a runoff that's going to make a big dent in the reservoirs this year, and that's a problem."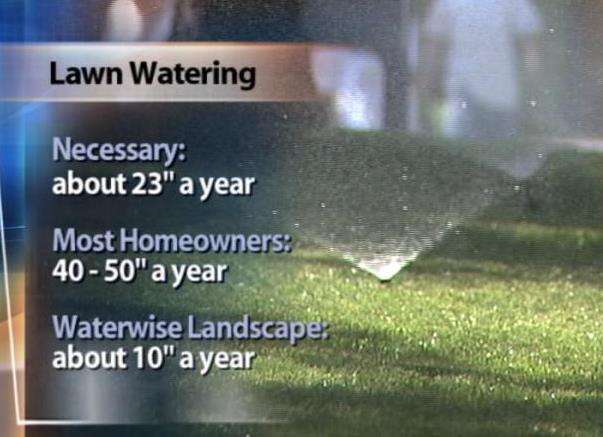 Those numbers have state officials warning about conserving water. The typical lawn, for example, needs about 23 inches of water in a year. Most homeowners severely overwater and could easily cut their use by more than half by putting in waterwise plants.
Good advice now is to water manually rather than on the automatic system.
Eric Klotz, with the Utah Division of Water Resources, said, "The best way to operate your sprinkler system is don't operate it automatically. Operate it as a manual; turn it on and off. And that's where we find the most water savings in the spring and in the fall."
For May, you only need to water the lawn once a week for about 20 minutes, and to avoid evaporation,do it before 10:00 a.m. or after 6:00 p.m.
×
Most recent Utah stories