Estimated read time: 2-3 minutes
This archived news story is available only for your personal, non-commercial use. Information in the story may be outdated or superseded by additional information. Reading or replaying the story in its archived form does not constitute a republication of the story.
Richard Piatt ReportingThere are enough signatures to continue the fight over school vouchers. The battle against funding the Real Salt Lake soccer stadium is another story.
Utah's lieutenant governor announced the results of two signature drives this morning. The goal of the petitions was to put the voucher and soccer stadium funding matters to a public vote. In order to do that, organizers need to get about 92,000 signatures state-wide.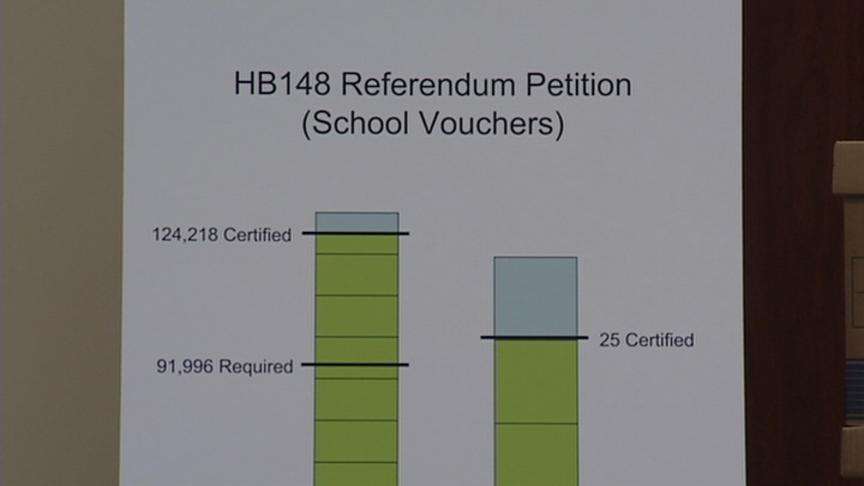 The group Utahns for Public Schools gathered 124,218 signatures over the last couple of months, so House Bill 148 will now go to a public vote. A legal complication exists, however, since another voucher bill also passed and might allow vouchers anyway.
The signatures mean the anti-voucher group has crossed a very important first hurdle. "I wasn't surprised, but you never know. But this shows this is an issue that the voice of the people wants to be heard," said Carmen Snow with Utahns for Public Schools.
But Elisa Peterson of Parents for Choice in Education said, "There are a lot of people who are misinformed about this issue. They've been led to believe that it will destroy public schools. If I didn't know that much about this issue and I thought it would destroy public schools, I would be concerned, too."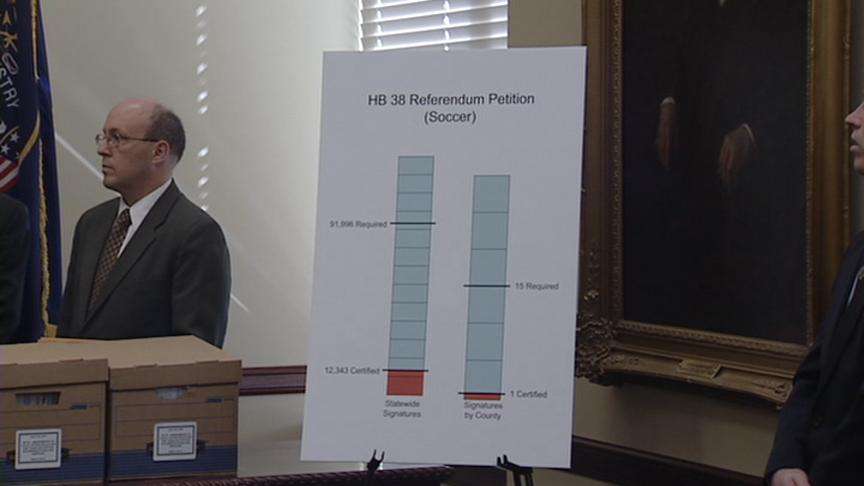 On the other hand, the group Get Real Utah didn't even come close to the requirement, with just over 12,000 signatures statewide. The group expected to fall short.
One of the organizers says he thinks questions about Real Salt Lake management are not going away. "I don't think it's going to go away, I don't think the questions are going away. I think the questions that are coming up about the funding for the practice fields shows there's more problems here than we imagined," said Gary Forbush of Get Real Utah.
The election date and the conflict between the two companion voucher bills still need to be decided.
×
Most recent Politics stories