Estimated read time: 2-3 minutes
This archived news story is available only for your personal, non-commercial use. Information in the story may be outdated or superseded by additional information. Reading or replaying the story in its archived form does not constitute a republication of the story.
Ed Yeates ReportingKids tired and numb from violence are taking action. They're writing essays then taking their messages to Washington, D.C.
The essays are part of the "Do the Write Thing" challenge. Highland Middle School teacher Kim Irvine writes, "They're afraid. These kids live with violence, not just on the streets but in their homes, and we need to put that in perspective and help them understand that this is not an expected part of life."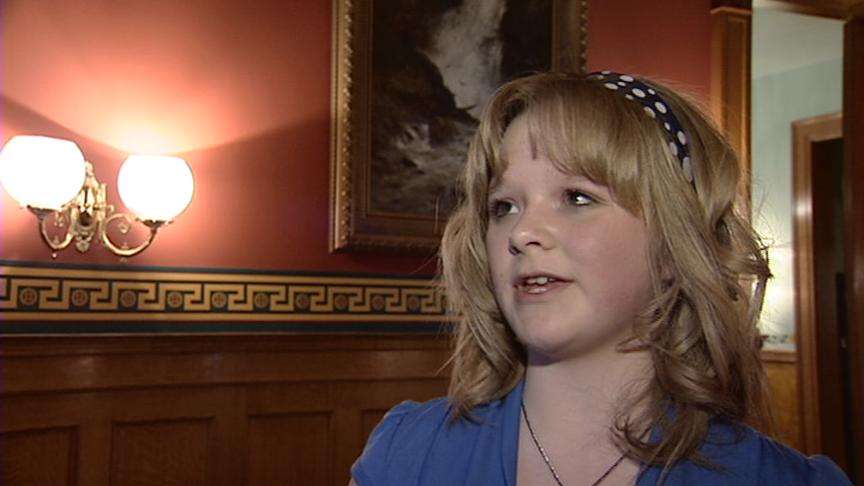 Kelsea Jackson from Morgan Middle School is one of two national finalists at this year's "Do The Wright Thing" challenge.
As a one-time loner, she's both taken and dished out abuse. She writes, "Something inside me died. I no longer cared about what I did, how I looked or how I was doing in school." But she's different now. Jackson befriends loners and condemns bullies. She says, "(There was a girl in school who) was just out there not talking to anybody or anything. And I used to be like that. And I could relate to her. And I just told her I knew what she was going through."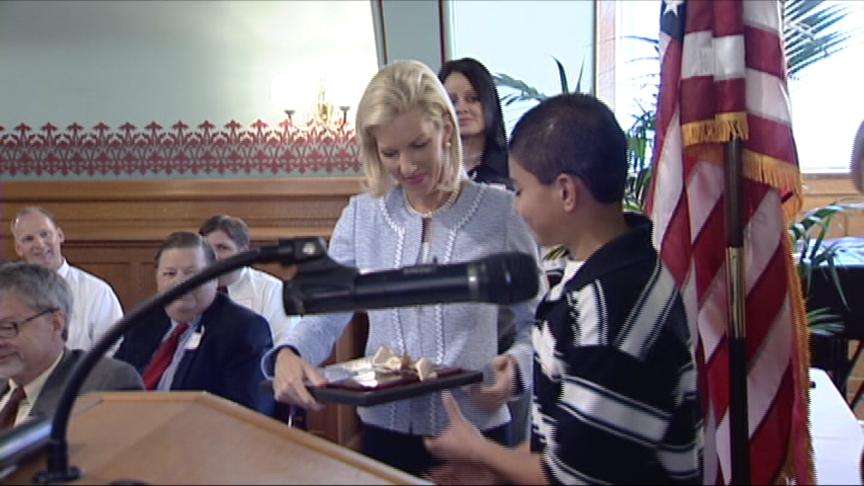 The second national finalist is Highland Middle School's Jose Perez. "I felt nothing," he writes. "He talks to himself as if no one is there. Everyone tries to stay out of his way (and) tries to avoid him. I felt nothing." Perez says, "My dad used to always get drunk and never be with us. And I always told him to stop drinking, and he would always hit us and everything." Perez now crusades against violence, and he goes out of his way to befriend loners.
Last year's finalist, Braden Robert, says, "The worst thing that anybody could do about youth violence is to just watch and let it happen." Kimilyn Poulsen is also one of last year's finalists. She says, "If you, yourself, individuals want to change, then they can help others change."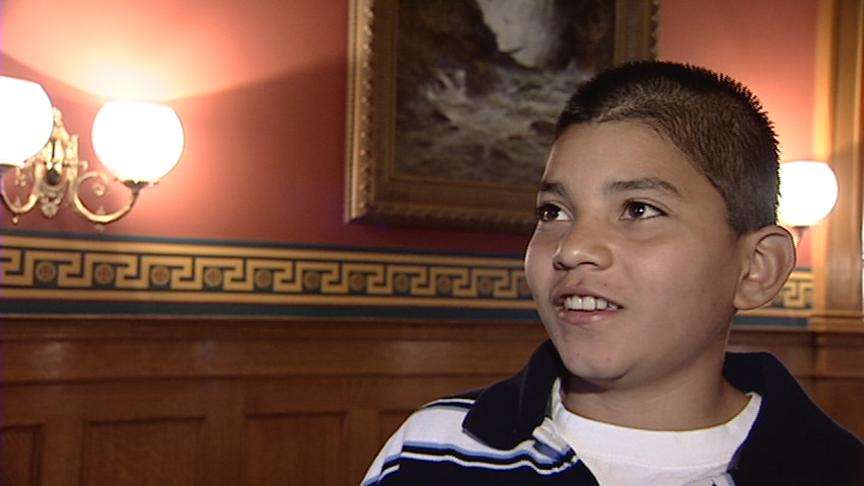 The awards at the Governor's Mansion are only the beginning. As national finalists, Kelsea Jackson and Jose Perez will now go to Washington, D.C. They'll speak to members of Congress. A special ceremony also will be held in their honor, and their essays will actually be encased in a book that will go into the Library of Congress.
Selected schools across the country participate in "Do The Write Thing" challenge. More than 2,000 Utah students submitted essays this year.
×
Most recent Utah stories