Estimated read time: 2-3 minutes
This archived news story is available only for your personal, non-commercial use. Information in the story may be outdated or superseded by additional information. Reading or replaying the story in its archived form does not constitute a republication of the story.
Keith McCord ReportingOlympic Gold Medalist Rulon Gardner says he was not told about problems with a house he bought in North Salt Lake, and he wants those responsible to be accountable. "First of all I'd like the city of North Salt Lake to pay for my wall," Gardner says.
He's a big man with a big bill, and he's suing the builder and the realtor and wants to have an audience with the North Salt Lake City Council.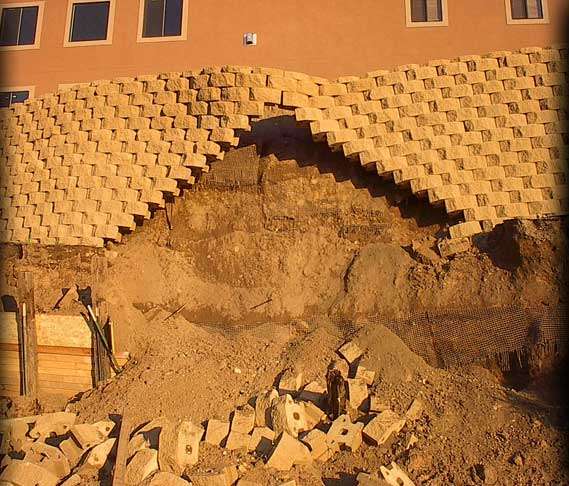 Yeah, but this isn't your average retaining wall. It is huge, expensive and the third wall that's been there. The retaining wall in his backyard is 120 feet wide and about 50 feet high.
When asked about the size of the wall, Gardner said it's "a few hundred tons, maybe a thousand tons of weight." Gardner just had this wall rebuilt, which cost more than $220,000. That's money, he says, he should get back.
Here's why: The wall has collapsed twice in the past--once before he owned the home, and once after. It first came down in 2004. "Basically the area where we are standing was completely down the hill; it actually collapsed down the hill," Gardner said. It took out the neighbor's fence and caused other damage on that property.
The wall was then rebuilt. Shortly after Gardner bought the home in 2006, it came down again. Gardner says he was never told of the first collapse, and claims the wall was never designed correctly.
The current wall does meet code, and now he's suing. "We're seeking reimbursement for a retaining wall that had fallen, that was not disclosed in the sales agreement," Gardner said. When he was asked if anyone told him about the history of the wall when he was buying the house he said, "No, never."
Gardner also wants to have a face-to-face chat with the North Salt Lake City Council. Gardner asks (on the phone), "OK, what do I need to do to get on the docket for Tuesday, is there any chance?" If he gets on the agenda, Gardner says he'll ask for reimbursement, but he also wants the city to monitor builders and their projects more closely so this doesn't happen again to anybody else.
The city manager says he wants more specific information from Gardner about what he wants. The builder declined comment and referred KSL to his attorney, who is out of town. The case is in court. Rulon's attorney says the case could drag on until later this year.
×
Most recent Utah stories