Estimated read time: 2-3 minutes
This archived news story is available only for your personal, non-commercial use. Information in the story may be outdated or superseded by additional information. Reading or replaying the story in its archived form does not constitute a republication of the story.
Ashley Hayes Reporting Often at this time of year we go looking for the latest in recreational and camping gear to show you. This year, it found us.
One fully-"Equipt" truck caught the eye of our executive producer, and we just had to learn more about it.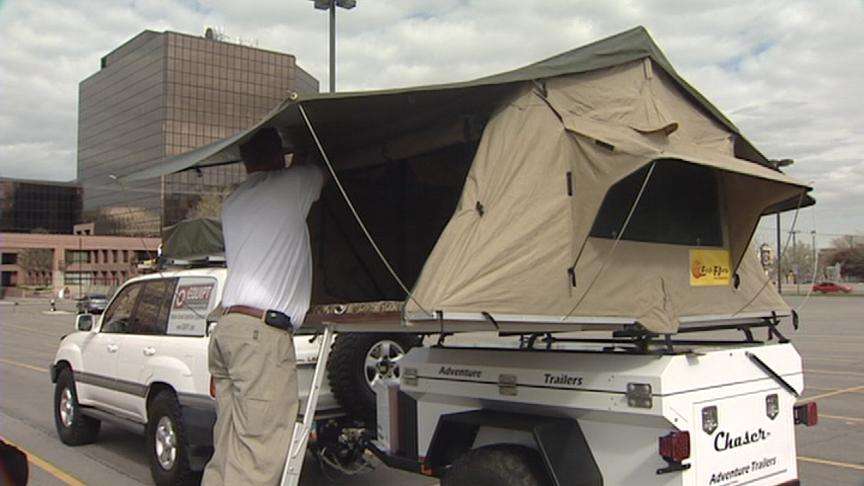 Last spring we went looking for the latest outfitting gear, from new GPS systems to lightweight cooking equipment. This time we're talking about outfitting your SUV for rugged camping so you don't have to carry all of your gear on your back.
Small-businessman Paul May is the owner of Equipt Expedition Outfitters. An Inspector Gadget-like tent on wheels -- or car roof tent, if you prefer -- grabbed Paul May's eye as he was traveling around southern Utah. He was so impressed by the African concept and design that he had to have one, and figured so did every other outdoor enthusiast. Now he sells them.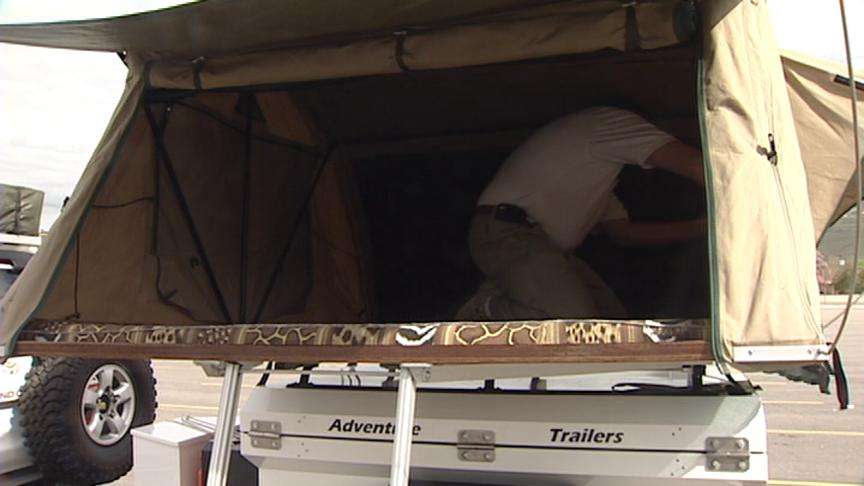 "I saw there being an increasing need for products for people that wanted to travel on the off-beaten path," May explained. "Top travel safety with some of the amenities you don't usually see when you get off road and climb up some of the harder trails."
The concept is based on safari travel. The idea is to camp up, high away from the critters and the ground for safety. But at the same time this provides a room with a view.
"You are on top of your vehicle, so you have 360-degree views," May said.
There's also a privacy quarters to set up off the tailgate. "It gives you a chance to change [into] your flannel p.j.s before you go to bed if you'd like," May explained.
Smaller outdoor toys include a 12-volt refrigerator- freezer powered by the cigarette lighter. That means you can make ice cream while on the road!
Everything is travel efficient, including water storage and trunk shelves. And in the end it all folds up flat, ready to go wherever the paved or dirt road takes him.
May says he gets lots of attention. "They take a good look at the vehicle and, 'Wow, what in the world has that guy got going on?'"
The tents cost a few thousand dollars and, like a car, you can add about as many options as you desire.
×
Related links
Most recent Utah stories