Estimated read time: 1-2 minutes
This archived news story is available only for your personal, non-commercial use. Information in the story may be outdated or superseded by additional information. Reading or replaying the story in its archived form does not constitute a republication of the story.
Tonya Papanikolas ReportingUtah will play a significant role in helping the Bush administration learn from what happened at Virginia Tech and find ways to prevent public shootings in the future.
President Bush asked three cabinet members to travel the country exploring some of the serious questions raised by the Virginia Tech tragedy. Utah is one of seven states that cabinet members will visit. We were chosen because we had our own experience this year with the Trolley Square shootings.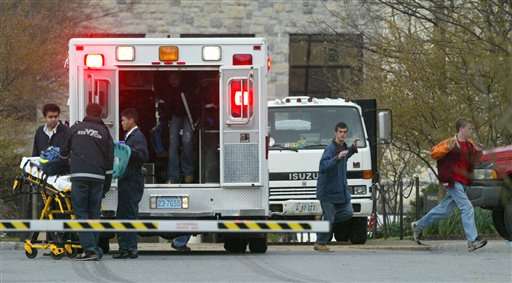 On Friday, Health and Human Services Secretary Mike Leavitt will be in Utah. He will meet with Governor Huntsman and 30 local leaders to discuss what they can learn from the tragedies that can help them move forward.
The leaders who have been invited come from law enforcement, juvenile justice, mental health and education fields. They will be asked to share their perspectives on how shootings like these can ultimately be prevented.
Mike Mower, Governor Huntsman's spokesman, said, "Their focus is on looking at primarily youth who have become disaffected and may act out in awful, horrible and violent ways like we saw here in Salt Lake and they saw in Virginia last week."
Several of the local experts invited were directly involved with the aftermath at Trolley Square. Governor Huntsman's office feels these Utahns may be able to provide good feedback that can help the rest of the nation.
The group will meet on Friday then break up into smaller roundtable discussions. While Secretary Leavitt will be in Utah and Colorado, the attorney general and education secretary will be traveling to several other states, and then they will all take their suggestions back to President Bush.
×
Most recent Utah stories