Estimated read time: 3-4 minutes
This archived news story is available only for your personal, non-commercial use. Information in the story may be outdated or superseded by additional information. Reading or replaying the story in its archived form does not constitute a republication of the story.
Mary Richards & Jed Boal ReportingTruck drivers have a new message for young drivers about safety on the roads. They say, "you wouldn't cut off a train, so don't cut off a truck."
The students climb in and out and all around big rigs parked in the parking lot. Ryan Zumwalt sits in the driver's seat. "Right now, I'm looking out and seeing the blind spots of the truck," he said. "It's pretty scary, actually."
Four cars are parked around the semi trucks, and Julie Larson says she realizes now those are blind spots for truck drivers. She says, "Make sure that they can see you. If you can see them in their mirror, they can see you."
UDOT's Rick Clasby says this message is going out to students across Utah. He says,"And hopefully, they'll go home and teach their parents how to drive well also."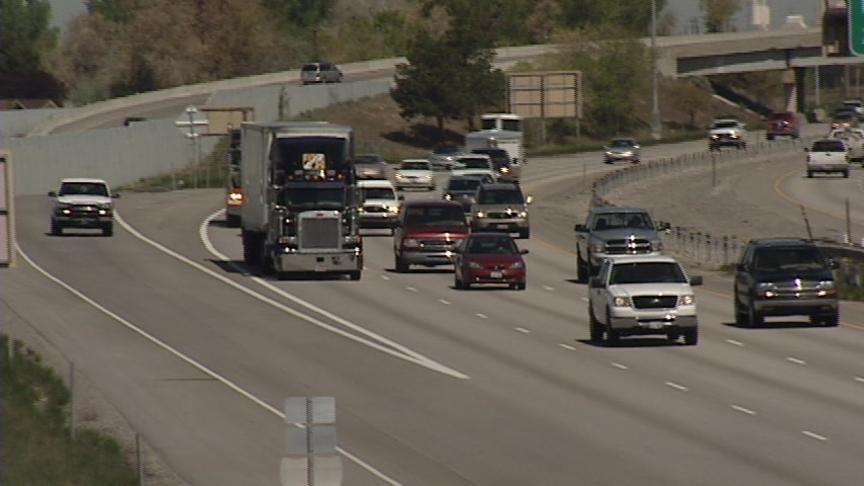 National statistics show that when trucks and cars collide, drivers of the cars are to blame more than 75 percent of the time. As traffic increases in Utah so will the number of trucks. So, the state wants teens to learn to "Drive to Stay Alive."
Head out on any Utah Highway and you'll quickly find yourself shoulder to shoulder or bumper to bumper with a big rig. But, how smart are we when it comes to sharing the road with 18-wheelers?
UDOT Motor Carriers Division Director Rick Clasby says, "Everybody needs to understand the components of commercial vehicles and how to avoid the blind spots, the no zones and stay out of stopping distances."
So U-DOT, State Troopers and DATS Trucking took their message to driver's education students at Copper Hills High School and let them climb into the cab. They discovered truckers have different blind spots.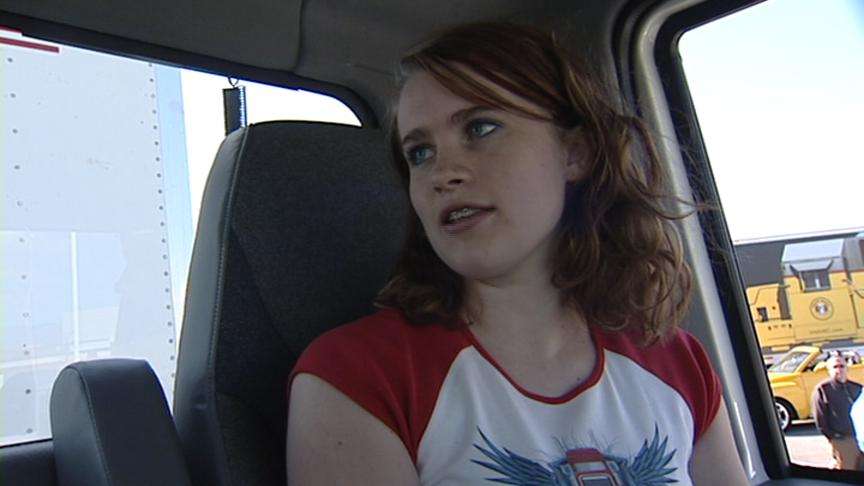 Copper Hills sophomore Serena Dansie says, "It's really hard for them to stop, so you have to keep lots of distance if you're going to pull in from of them, because they can't stop as easily as other vehicles."
Skid marks laid out as a critical demonstration stretch out over 100 feet long; that's how long it takes a big rig to stop at 30 miles per hour. At 60 miles per hour, it takes more than 900 feet. And there's just not enough time to stop.
Enrique O'Neil, a Copper Hills sophomore, says "it's important because we need to know if a truck can see us or not."
Driver's ed didn't used to pay attention to trucks. Most of these sophomores who will be licensed to drive within a year now really understand the challenges truckers face. That 80,000 pound truck is not nearly as nimble as the average 2,500 pound car.
Dansie says, "big trucks are scary, but it's not scary now that I know their blind spots and what to do."
The state rolled out the Truck Smart Campaign two years ago. In the months ahead, expect an enforcement campaign that targets drivers who are aggressive around trucks. To find out how truck smart you are, check out the links found at the right.
×
Related links
Most recent Utah stories