Estimated read time: 2-3 minutes
This archived news story is available only for your personal, non-commercial use. Information in the story may be outdated or superseded by additional information. Reading or replaying the story in its archived form does not constitute a republication of the story.
Ashley Hayes ReportingA man is in critical condition this morning following an accident on a dangerous stretch of road.
Two incidents within a 12-hour period on the same part of the road seem to confirm residents' fears about living along a busy 700 East.
Overnight, a car crashed into a man pushing a shopping cart across 700 East at 2100 South. That's just two blocks from where a truck plowed into an apartment yesterday afternoon.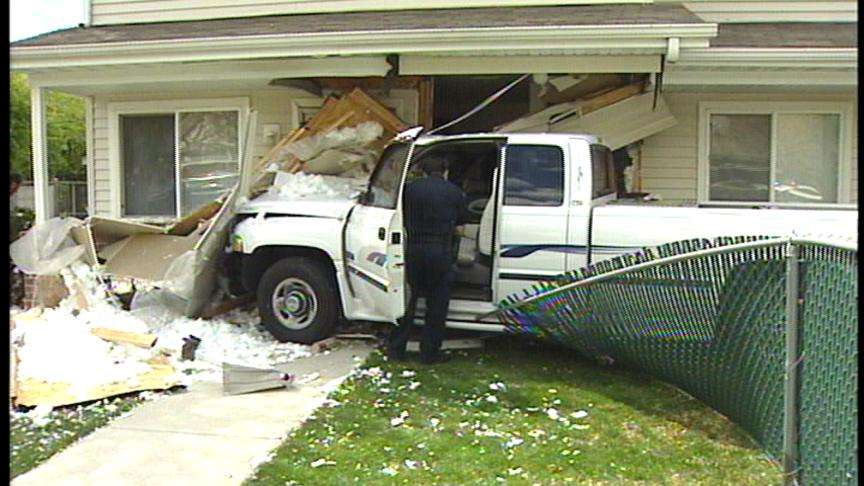 Police say the driver of the truck was suffering from a medical condition when he lost consciousness behind the wheel. Likely it was a fluke accident, but for the people who live in the complex that information was of little comfort.
Residents who live off of 700 East say it's a busy road, and the proximity of the traffic to their buildings is a safety issue.
Sarai Sanchez said, "I came from my after-school program and my mother told me."
Joyce Espino said, "I was shocked. Everything [was] everywhere. I didn't know what happened. I was really shocked to see this."
Then, overnight, a man was hit by a car on 700 East. He was pushing a shopping cart across the street against the red light. Witnesses say the man had been drinking beer before crossing the street.
Lt. Gary Layton of the Salt Lake City Police Department said, "One of the vehicles saw him and stopped for him in the outside lane, but it blocked the view of the other two vehicles. One of those vehicles hit the shopping cart, and the other vehicle hit him."
Just last month Eyewitness News spoke to neighbors after two major crashes on 700 East. At that time, people who live here said speeding was the big problem. They worried that if it continues they will see more accidents.
The pedestrian hit overnight is in critical condition. No one else was hurt in the apartment crash.
×
Related links
Most recent Utah stories