Estimated read time: 2-3 minutes
This archived news story is available only for your personal, non-commercial use. Information in the story may be outdated or superseded by additional information. Reading or replaying the story in its archived form does not constitute a republication of the story.
John Daley ReportingThe state's economy may be booming, but a lot of Utahns are getting left behind. In fact, according to a new report from the United Way of Salt Lake, things are getting worse for many of our citizens.
The new report is called "Raising the Red Flag." It looks at 17 priority problems, from adult and juvenile crime to substance abuse. It found that in most categories things are getting worse.
Utah's economy may be booming with growth not seen in decades, but the benefits apparently are not trickling down to many people.
The report found about a third of Utahns report living paycheck to paycheck, a figure calculated at $41,000 a year for a family of four.
The average monthly credit card balance for households owing money is more than $9,000.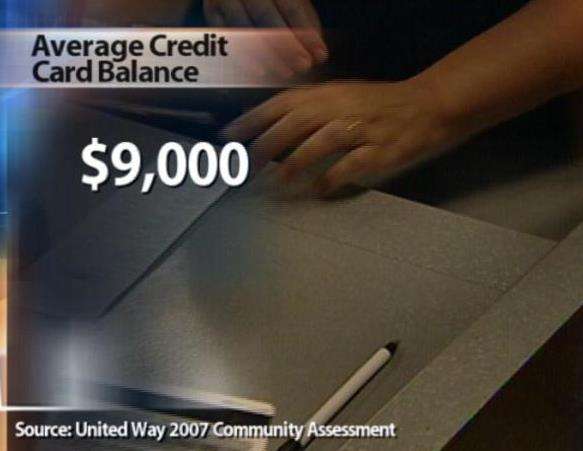 The savings rate nationally is at negative one percent, and the state's median wages adjusted for inflation are lower today than they were in 1980. "These problems are getting worse, not better. We as a community need to step forward and become aware of the situations that many people in our community are dealing with and take action," says United Way President and CEO Deborah Bayle Nielsen.
The United Way has just released its 2007 Community Assessment, and the outlook is surprisingly bleak. "We have trouble paying for transportation and child care and education. And the less we have to take care of those needs, the less we have to build for the future," says United Way Director of Strategic Initiatives Bill Crim.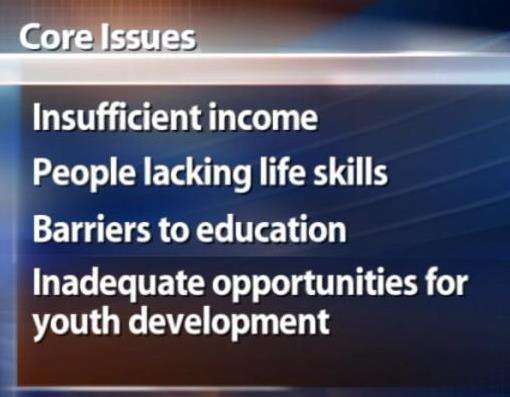 The problems can be seen at a variety of institutions. Places like food banks and homeless shelters - even hospitals and clinics - have seen an increase in demand. These institutions are dealing with a population with a slew of often interconnected challenges. Nielsen says, "Only about 20 percent of the people who need access to substance abuse and treatment are getting it, and mental health access is worse."
The United Way identifies as core issues: insufficient income, people lacking life skills, barriers to education and inadequate opportunities for youth development. Crim says, "If we've had three years of strong economic growth and seemingly strong economic performance, but so many of us in our communities are not seeing the benefits, then we really need to raise the red flag and do something about it."
The United Way has organized a group called the Financial Stability Council. It's a group of 125 leaders from government, business, and social services, including the governor, to try to come up with bold solutions.
They're hoping that by the time the next report comes out in three years the community will have made progress in those 17 issues.
×
Most recent Utah stories