Estimated read time: 2-3 minutes
This archived news story is available only for your personal, non-commercial use. Information in the story may be outdated or superseded by additional information. Reading or replaying the story in its archived form does not constitute a republication of the story.
Whit Johnson ReportingParley's Canyon has had its share of accidents over the last year, and today it lived up to its reputation.
A semi truck rollover caused quite a mess. Certainly the conditions are much worse in the winter, but there is a big difference between driving in the valley and driving through the canyon year-round.
The Utah Highway Patrol says today's accident is an example of not being prepared for that change.
Big rigs are a common sight up Parley's Canyon. Truck driver Andres Delgado says, "I probably go through here probably once a week." Truck driver Brad Haycock says far too often safety takes a back seat, and erratic driving creates dangerous conditions. Utah Highway Patrol Trooper Preston Raban says, "It's not really the canyon's fault that these things are taking place."
The UHP says accidents are frequent in Parley's Canyon, and the dry roads of spring don't make all the hazards disappear. Trooper Donavan Lucas of the Utah Highway Patrol says, "The vehicle rolled to the right side and slid into the gore area of the roadway here."
This morning a semi truck hauling concrete and ash attempted to make a last-minute lane change east up the canyon. It tipped over and spilled its load.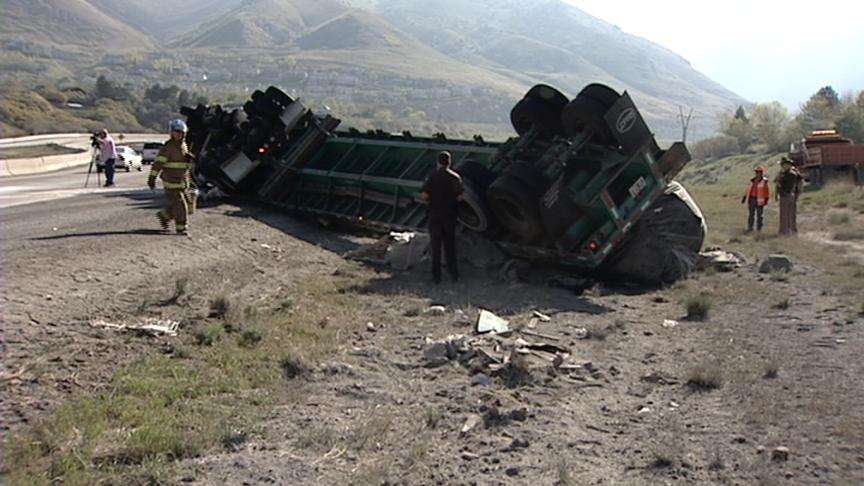 Earlier this month, a big-rig driving too fast flipped, slid and caught fire. Truck driver Brad Haycock said, "Some people go down that canyon with careless disregard for the speed limit."
Accidents involving semi trucks can sometimes cause a bigger mess, but troopers say everyone needs to be extra cautious, especially in dangerous areas. "People need to take into consideration what the weather is, what the road conditions might be, and from there they need to drive accordingly," Raban said.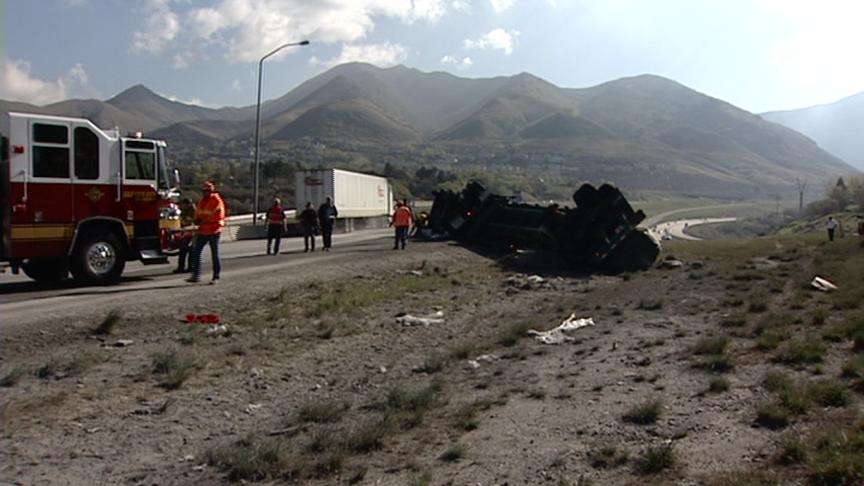 Truck driver Delgado said, "I think the pass is not that bad at all if you just look ahead and make your judgment."
The driver of the semi truck that rolled over this morning suffered minor injuries. No one else was hurt, and no other cars were involved.
It took crews several hours to clean up the mess.
×
Most recent Utah stories