Estimated read time: 2-3 minutes
This archived news story is available only for your personal, non-commercial use. Information in the story may be outdated or superseded by additional information. Reading or replaying the story in its archived form does not constitute a republication of the story.
Amanda Butterfield ReportingFor nearly two weeks, a handful of residents in Midvale have not received any mail because of Nugget, the golden retriever. The United States Postal Service says the dog is aggressive and dangerous.
USPS says the dog has attacked a letter carrier in the past and has tried to attack two other times. So the post office has cut off mail delivery.
Those residents called us and we looked into the problem. We found out that residents have options, but none of them makes everyone happy.
The dog lives in a house in a cul-de-sac. One temporary solution is to put a community mailbox at the end of the street. But what residents really want is their mail in their mailbox.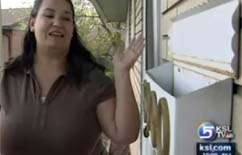 Candace Tarkeshian said of her mailbox, "Well, there's nothing in there, and there hasn't been anything in there for almost two weeks."
She didn't realize how nice it was to get mail in her mailbox until it stopped coming.
"Very, very frustrating," is how she describes it.
Eleven days ago, Tarkeshian and everyone else in the cul-de-sac were informed by their postmaster that there was a threatening dog in the neighborhood.
The postmaster, Gene Burack, explained, "We've had a carrier attacked. The dog's been out two times since then."
The aggressive dog is 10-year-old Nugget. John McGuire is Nugget's owner. McGuire told us, "He could lick you to death. That's about it."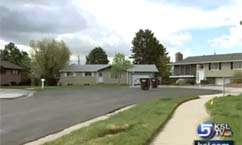 McGuire says he has never had any problems with Nugget before.
"I can see if it's a pit bull or rotweiler, something a little more intimidating. This is a golden retriever," McGuire said.
No one saw the alleged attack, and McGuire says the mailman won't even come in the cul-de-sac if he and Nugget are out playing catch.
Meanwhile, residents have to drive to the post office for their mail.
"It's about a 20-minute drive from here because of construction on State Street," Candace Tarkeshian said.
She says the residents' other options are paying to have a fence put up, paying to have a lock box, or buying a post office box. For now, a temporary mailbox will be put at the end of the street.
"There won't be any kind of security on it," Tarkeshian pointed out.
That makes everyone nervous. McGuire doesn't know what to do.
"I think he wants us to put the dog to sleep. We're not going to do that," he said.
Burkas wants his employees to be safe.
"I just don't want to see anyone get hurt," he said.
And Terkashian just really wants her mail delivered again.
One resident says he doesn't want the community mailbox for security reasons. He says he'll keep picking up his mail at the post office. The postmaster says they're still trying to figure out a permanent solution, but it's been tough.
×
Most recent Utah stories