Estimated read time: 2-3 minutes
This archived news story is available only for your personal, non-commercial use. Information in the story may be outdated or superseded by additional information. Reading or replaying the story in its archived form does not constitute a republication of the story.
John Hollenhorst Reporting A bitter battle over evictions from a mobile home park climaxed in flames over the weekend. A trailer burned to the ground just hours after the last resident was forced out.
The fire raised many questions, including whether it was deliberately set and, if so, by whom? And, did the developer break the law when he cut off water to the last remaining resident?
The two main antagonists refused on-camera interviews today. But the woman who used to live here told us by phone that she did not start the fire. The property owner said by phone the he did not intentionally cut off water to the closest fire hydrant.
"Certainly there was no intent on causing any harm," Cottonwood Heights Mayor Kelvyn Cullimore said. "The developer had given adequate notice all the way along."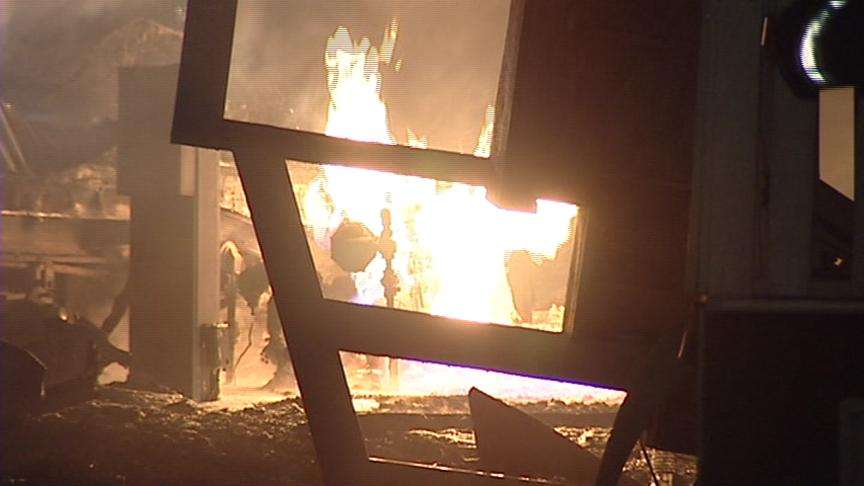 The mobile home park is in the final stages of disintegration. Residents have moved out, so property owner John Gust can redevelop it. He and the city of Cottonwood Heights raised closed to a million dollars to help residents move. "So I believe everything that could be done was done on the part of the city," Mayor Cullimore said. "That said, there were still a lot of people who were hurt in this process."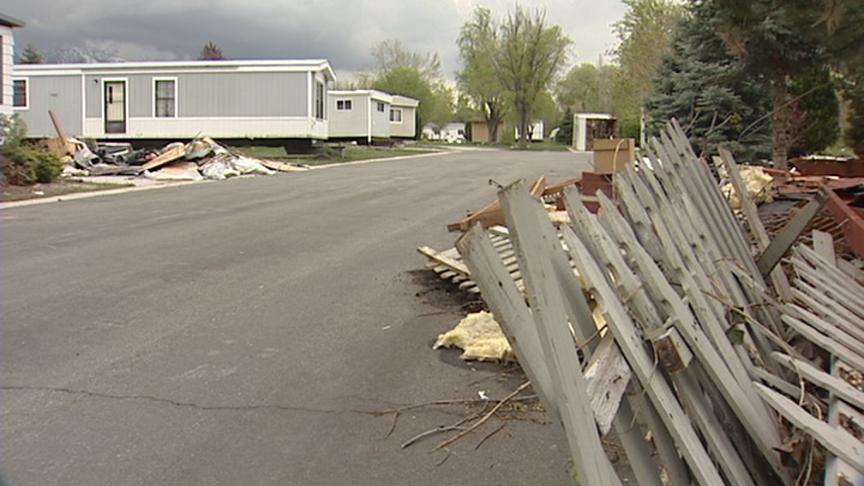 JoAnne McVinnie refused to leave her trailer here until after the developer cut off water to the park. She finished moving late Saturday night. Her trailer was reported on fire about 4:00 a.m. on Sunday.
Unified Fire Authority Captain Jay Torgersen said, "The fire burned for quite some time before it was detected." When firefighters arrived, the first hydrant they tried was dry. "It did not affect what they were doing," Torgersen said, "but they did have to access a fire hydrant that was little bit further away."
The state fire marshal's office says the International Fire Code makes it a crime to turn off a hydrant. Chief Deputy State Fire Marshall Brent Halladay said, "It's a necessity that if they have a fire they have to get to the water. So it's a must they have water."
The property owner says he meant to cut off only water to the trailers, not hydrants, and didn't realize the two systems were connected. He says household water had to be shut down as a safety measure because of ongoing demolition and construction.
Meanwhile, a task force is being organized to figure out if the trailer burned accidentally or if someone torched it. "When something is that burned to that extent, it makes it difficult for investigators to determine a cause or an origin, because everything is burned," Torgersen said.
Even if the last resident was a trespasser, the water shutoff apparently violated health codes, too. A health department official told us today a notice was sent to the property owner on Friday telling him to turn the water back on.
×
Related links
Most recent Utah stories