Estimated read time: 3-4 minutes
This archived news story is available only for your personal, non-commercial use. Information in the story may be outdated or superseded by additional information. Reading or replaying the story in its archived form does not constitute a republication of the story.
SALT LAKE CITY -- A judge reduced bail slightly for a father accused of being involved in his daughter's death.
His live-in girlfriend -- who is charged with killing 4-year-old Vanessa Hart -- was also in court. Wednesday, she had new information for the judge.
The news was quite surprising. Navarro announced she is pregnant with Clinton Hart's child. She's due in early October.
The judge agreed to work around her pregnancy, thus postponing any hearings until Nov. 9.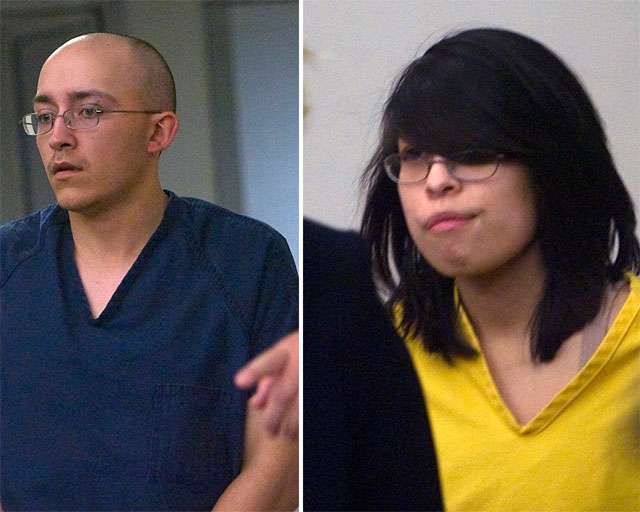 Charging documents state Hart took his daughter to the hospital on June 13 after Navarro told him the girl had fallen down the stairs and was injured.
They state Vanessa suffered massive trauma to her head and stomach, and that her abdominal organs had been crushed up against her own backbone.
The documents also say that she likely experienced "excruciating pain" before she died.
Clinton Hart's attorney believes the charge against his client is a publicity stunt. He says Navarro injured the girl while Hart was at work, therefore the charge of first-degree murder isn't appropriate.
At Wednesday's hearing for Hart, the judge reduced bail to $700,000 instead of $1 million. Hart's attorney had asked for it to be reduced to $10,000. The judge reasoned that Hart is a real danger to the community and that a significant bail amount is appropriate.
"What she's saying is that because he's been accused of a child abuse offense, that there's a possibility that the offense could be duplicated," said defense attorney Steven Shapiro.
Hart's preliminary hearing is set July 7.
Family speaks out against couple
Vanessa's step-grandmother Stephanie Medina and her children were in court today.
"I'm here to show support for Vanessa," Medina said. "We want justice for what they've done."
The family held signs for justice and had pictures of the small girl who was brutally murdered -- possibly by her own caretakers.
"Just trying to understand why," Medina said. "Why was this happening? Why did they do this? How come nobody in that household knew that this abuse was going on?"
Medina says Hart knew what transpired between his girlfriend and his little girl.
Family wants both to pay.
"I believe in an eye for an eye. Just like the Sloops," Medina said, referring to a similar case in Davis County where Nathan and Stephanie Sloop are being prosecuted for the murder of Stephanie's 4-year-old son, Ethan Stacy.
According to Vanessa's grandmother, the girl's birth mother claims Clinton Hart took her for the weekend a year and a half ago and disappeared.
"She'd try to go see where he was, and apparently he'd just up and move," the grandmother said.
About Vanessa, Medina said, "She just loved to play with the kids, that kind of thing. What more can I say? She just was a child and had that innocence about her."
------
Story compiled with contributions from Nicole Gonzales and Becky Bruce.
×
Photos
Related links
Related stories
Most recent Utah stories