Estimated read time: 1-2 minutes
This archived news story is available only for your personal, non-commercial use. Information in the story may be outdated or superseded by additional information. Reading or replaying the story in its archived form does not constitute a republication of the story.
Sandra Yi Reporting Troopers say a man under the influence of drugs caused a crash with deadly consequences. That man is now in jail, and a newborn baby is now without a father.
The crash happened just before 4:00 this morning. It has state police warning about prescription drugs and driving.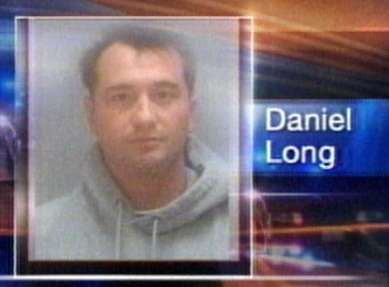 Sadly, the victim in this case had a baby three weeks ago. Troopers say he was killed when a man got behind the wheel after taking prescription drugs. Daylight revealed the aftermath of this deadly crash. Several hours after it happened, the contents of the victim's delivery truck were still scattered on the freeway.
UHP trooper Sergeant Anthony Carrubba, said, "It was actually the aftermath of the impact that caused the injuries."
Twenty-three-year-old Nathan Barlow was driving a bread truck on I-15 near 600 North, when a white pickup rear-ended him. The collision forced the box truck off the freeway. It rolled, and Barlow, who wasn't wearing a seat belt, was thrown from his vehicle. He died at the scene.
Police say speed and drugs may have been factors in the crash. They say the driver of the white pickup, Daniel Long, was under the influence of prescription drugs, possibly sleeping pills and painkillers. Investigators don't know how much he took, but they warn that even the prescribed amount could make driving dangerous.
"Anyone out there who is on prescription meds needs to check with your doctor or pharmacist and make sure that it's OK to drive while you're taking those medications, because many of them can have the same effect, if not a worse effect, than alcohol can," Carrubba said.
Police are awaiting toxicology results. Long was arrested for DUI, speed and automobile homicide.
×
Most recent Utah stories